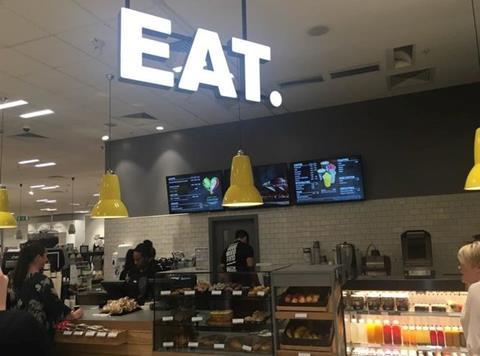 Sandwich chain Eat's operating loss increased from £1.4m to £3.4m over the past year as the food-to-go chain heavily reinvested in innovation and development.

Turnover also fell by 2%, from £101m in 2016 to £99.2m for the year ending June 2017.

Chairman John Derkach maintained it was a "good year" for Eat, citing a like-for-like sales growth of 4.9%.

Cost control was rewarded by a £4m reduction in cost of sales, from £35m to £31m.

"In addition to our organic sales growth, we have been developing a number of new partnerships in key transport or specialist sites, both in the UK and internationally. We have opened our first two stores with the Compass Group, one of our key new partners. We will also open our first international store in Madrid Airport early next year with Grupo Ibersol, followed by a new flagship store in Liverpool Street Station in conjunction with our long-standing partner The Restaurant Group," said Derkach.

"We are making a substantial investment in the Eat brand and our food. As part of this we have further strengthened our food team with the recent appointment of Arnaud Kaziewicz, a professional chef and BBC MasterChef finalist."

He added that the year was packed with brand innovation, including the introduction of a new packaging range, the launch of its new website and in-store ticketing scheme and menu screens, and the refurbishment of its Long Lane site to trial a new-look store.

Eat also simplified its hot food preparation and layout, and launched a new range of pretzel subs.

Earlier this month, Sky News reported that Eat was looking to overhaul its store portfolio with a number of shop closures as a rising high street cost base began to bite.