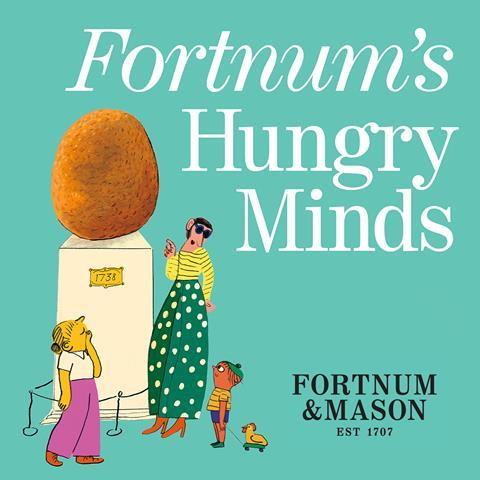 Fortnum & Mason has launched a podcast about key issues, innovations and debates in the food industry.
The podcast will be presented by food writer and critic Tom Parker Bowles, who also writes the luxury retailer's annual recipe book The Cook Book.
Fortnum's Hungry Minds will explore topics such as 'the power of food', sustainability and how to fuel the next generation of food lovers.
It will feature talks with a selection of food and drink experts as well as new talent that influences "the way that we eat, drink and live", the luxury retailer said, including chefs, farmers, suppliers, pioneers, artisans, experts and foodies.
The first episode, which premiered this week, features farmer and founding director of the Sustainable Food Trust Patrick Holden discussing sustainability.
Other guests include chef and television food presenter Matt Tebbutt discussing his career; food writer, journalist, historian and author Bee Wilson examining the way we eat now; and Australian chef and restaurateur Josh Niland on the art of fish butchery.
"Fortnum & Mason has proudly celebrated and championed extraordinary food and exceptional experiences for over 313 years," said a Fortnum & Mason spokesman. "This dedication and passion for intelligent conversation and culinary expertise has culminated in the creation of Fortnum's Hungry Minds."
The podcast is available on all major podcast platforms.