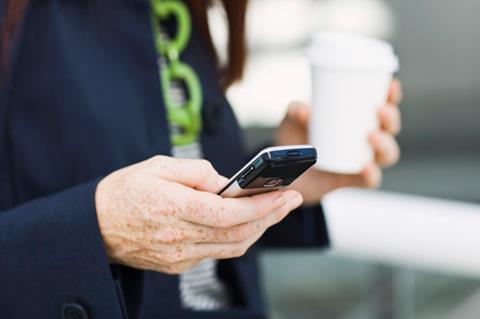 Hospitality businesses have been urged to sign up to the new NHS Covid-19 app, ahead of the delayed launch of the system across England and Wales next Thursday (24 September).
Firms including pubs, restaurants, hairdressers and cinemas are also being urged to ensure they have NHS QR code posters visible for customers who have downloaded the new app.
Following the launch, customers and visitors in England will be able to check in on entry with their phone instead of filling out a check-in book or tool specific to a business.
The government, which has attracted huge criticism for delays to the launch of the app, hopes it will allow NHS Test and Trace to contact customers with public health advice as it looks to avert a second wave of the virus.
"We need to use every tool at our disposal to control the spread of the virus including cutting-edge technology," said health secretary Matt Hancock.
"The launch of the app later this month across England and Wales is a defining moment and will aid our ability to contain the virus at a critical time.
"QR codes provide an easy and simple way to collect contact details to support the NHS Test and Trace system.
"Hospitality businesses can now download posters for their premises ahead of the launch of the NHS Covid-19 app. This will allow the public to seamlessly check in to venues using the app when it launches.
"It is vital we are using the NHS Test and Trace system to reach as many people as possible to prevent outbreaks and stop this virus in its tracks. This function will make it simple and easy so we can keep this virus under control."
"Hospitality's top priority is to protect the health of our customers and staff, but there is also the added appetite to avoid a return to lockdown and loss of trade," said Kate Nicholls, UK Hospitality CEO. "It's crucial that test and trace information is gathered and deployed both effectively and securely."