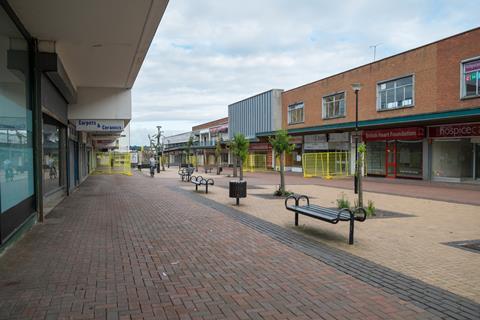 A long-term regeneration plan to support high streets has been launched by government.
Councils in England will get powers to take over derelict buildings using compulsory purchase orders and convert them into homes, under the government's 'Build Back Better High Streets' strategy unveiled today.
They will also be encouraged to make more use of existing powers to convert vacant shops and offices into housing, entertainment venues or new businesses without planning permission, the government said.
A £335m fund will be provided for regeneration projects including repurposing empty shops and transforming spaces into 'community hubs'. Grants of up to £25m or more in "exceptional circumstances" have been offered to 101 towns that were invited to develop proposals for the so-called 'Town Deals'.
Cash from a £2bn fund for cycling and walking announced last year will be used to fund 'mini-Holland' greener transport schemes in towns. The schemes are to include segregated cycle lanes on main roads, expanded space for pedestrians and the creation of "low-traffic neighbourhoods".
Hospitality will benefit from a 12-month extension to streamlined pavement licensing rules, allowing cafés and restaurants to make use of outdoor areas, with a government intention to make the move permanent.
"This strategy sets out a vision for entrepreneurship to thrive, where local shops and businesses are supported with permanent al fresco dining, derelict eyesores transformed into quality homes and new hubs for business and entertainment encouraged," said communities secretary Robert Jenrick.
"With more funding for town centres and powers for communities to take a stake in their local area, we are delivering on our commitments to level up and put power in the hands of local people."
Iceland MD Richard Walker said: "Strong, vibrant high streets are the beating heart of proud, local economies so as we emerge from this pandemic I'm delighted it has been recognised.
"For over 50 years, and now with over 1,000 stores, we have always stood proudly on high streets across the whole UK, and now is the perfect time to remove some of the outdated planning practices that have stood in the way of local regeneration and growth."