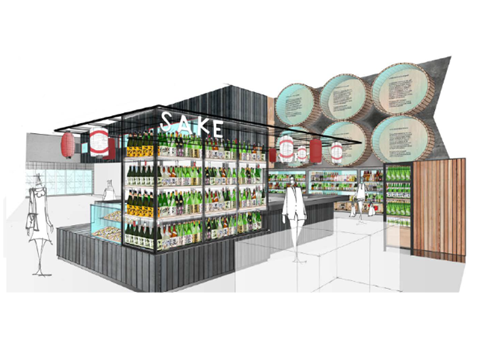 Europe's largest Japanese food hall Ichiba is launching in Westfield London as part of the shopping centre's £600m expansion.

The flagship store will feature food stations offering freshly prepared food including katsu curries, sushi, sashimi and authentic street food such as tempura and noodles.

Iciba will also have a traditional Japanese bakery, a noodle bar, and a dedicated kaku-uchi sake bar with an in-store sake sommelier.

Customers will be able to buy a range of Japanese staples such as sake, miso, confectionery, rice crackers and soy sauce, as well as general merchandise including books and handpicked ceramics.

The new 17,400 sq ft store comes as part of a 740,000 sq ft expansion of Westfield London in Shepherd's Bush, which will make it the largest shopping centre in Europe when it opens in March 2018.

Ichiba's food hall will have seating for more than 200 people, with a schedule of weekly cooking demonstrations and workshops, regional food and drink festivals, and sake tasting seminars.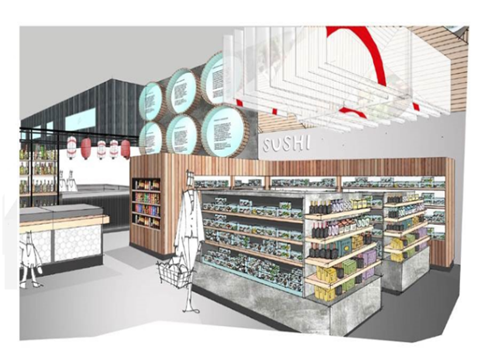 "We're thrilled to announce Europe's largest Japanese food hall will be opening at Westfield London as part of our expansion plans," said Westfield UK and Europe director of leasing Keith Mabbett.

"As well as welcoming more fashion and home retailers to our expansion, innovation in dining and leisure will be a key feature of the new Westfield London, in line with our global approach across our flagship centres. Ichiba is a fantastic concept that will offer our visitors the opportunity to dine, shop and experience Japanese cuisine and culture with an element of theatre - and we know it will be hugely popular."

Ichiba is the first joint venture between the Japan Centre Group and Cool Japan Fund, designed to help businesses to promote Japanese food and culture oversees.

The fund has links with Japanese artisan suppliers and partnerships with Gekkeikan sake and soy sauce producer Kikkoman.

"I'm delighted to announce this new concept for people to experience Japanese food culture at Westfield London. Ichiba will be a dynamic and inspiring addition to the expanded centre and retail landscape in the capital," added Japan Centre CEO Tak Tokumine.