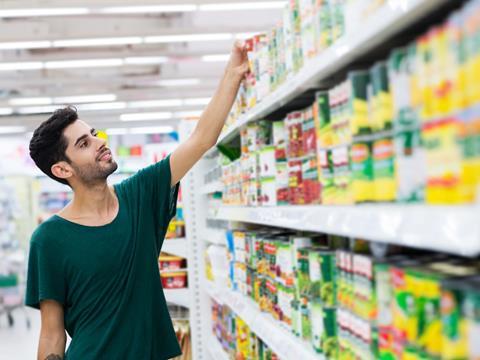 There have undoubtedly been more gloomy stories than good ones about the high street this year. Times are tough for retailers for so many reasons, with Brexit through to student debt and the housing crisis all having an impact.
Carrying on as you are and hoping for the best is not an option for retailer brands looking to ensure a sustainable future. So what can retailers do to change their model and find new income streams? They in fact don't have to look far at all.
We are already working with a number of retailers on the very exciting and genuine opportunity that lies in making them the media brands of the future, with customer data creating a totally new source of revenue because of the enormous value it offers their suppliers.
As a hypothetical example, Heinz could provide its CRM data to Sainsbury's. The retailer would then be able to identify which of Heinz's customers are looking on its website for Heinz products – or, indeed, for competitor products. This would enable Sainsbury's to provide unique insights into their customers and to serve them relevant, personalised targeting or email campaigns in real time, using creative they would hold on behalf of Heinz. It's the same way that publishers have been making money since the advent of digital advertising.
The sophistication of today's universal data marketing platforms, which can house all the data and pipe out the campaigns, makes this a very real option for retailers. However, making this a reality will take more than great tech.
There needs to be a big shift in mindset in the way retailers see their businesses and embrace their new media role. They are, after all, still doing what they do best: selling things. In addition, there would need to be a corresponding shift in investment for retailers to effectively set up their own media shops – with suitable technology and three or so staff to make it work. So, there would be set-up costs but the ability to sell data reaps rewards fairly quickly.
The way for grocery brands to think of it is that, whereas once suppliers used to pay for aisle endcaps, now they can pay for data. It's like trade marketing on steroids. Or as we call it: e-commerce 2.0.
It's great for the retailers but it also gives advertisers an exciting new source of digital ad inventory with added benefits such as measurement and attribution that are often lacking in trade marketing and all parties have the potential to forge stronger, more informed relationships. Finally, a good news story that offers retailers a viable alternative to the status quo.
Graeme Finneberg is country manager, UK at Mediarithmics