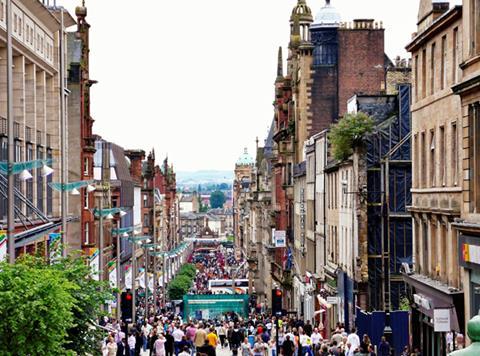 Town and city centres in the UK are worth a staggering £568bn to the economy, according to a new report.
The Association of Town and City Management (ATCM), which commissioned the study, said it was the first time a figure had been put on the economic value of urban centres.
The report also found towns and cities were home to nearly one in three jobs throughout the UK, and were home to one in four of all companies.
The ATCM hopes the study will go on to become an important new measure of KPIs for towns and cities across the country.
"The figures we have produced are the result of bringing together the town centre statistical monitoring data series that Geofutures developed for DCLG over 10 years ago, with TBR's database of all UK businesses which contains up to date measures of employment, turnover and GVA at the individual business level," said Mark Thurstain-Goodwin, managing director of Geofutures.
"This has enabled us to aggregate information on all businesses that fall within town centres in order to generate top level national figures.
"In due course we plan to produce a range of town centre financial and economic KPIs for every town centre in the UK over an extended time period, finally being able to assess not only the importance of town and it centres to UK PLC, but also to understand how they have changed in the past two decades."
"These detailed statistics can be compared right across the country in a way that will support strategy and evaluation and should lead to better decision being made for the long-term," added Terry Bevan, director of TBR.
'It again reinforces the view that for towns and cities to be reaching their full potential, we need to be applying solid data within a strategic plan that is suitable for each location," said Shanaaz Carroll, interim CEO of the ATCM.