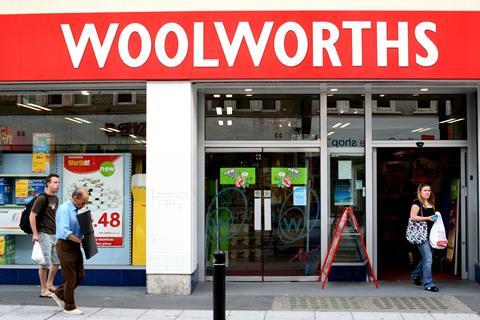 News that Woolworths is set to return to the high street more than a decade after its demise has been greeted with scepticism on Twitter.
Three pilot stores are due to open next year, according to a tweet from @UKWoolworths. A further announcement is due later today, according to another tweet from the account.
The newly created account is trending after posting a series of tweets about the plans, including one saying: "'Here to save 2020! Woolworths is coming back to your high street, as a physical store!"
A later tweet clarified the three stores are to open in late 2021, adding: "Before we launch we have a few legal contracts to sign, but we're super excited!"
Our return will be via. 3 trial stores, that are being planned to open late 2021. Can't wait to be back! ❤️ https://t.co/HPT9g3saLj

— Woolworths UK (@UKWoolworths) October 27, 2020
The operation will be bricks & mortar only, as Woolworths online is owned by Very, another tweet added.
However, it is not yet clear who is behind the account. Some replies on Twitter have highlighted that its website address, yourwoolworths.co.uk, appears to be inactive and registered only since this morning, despite a claim from the account that it's "having some IT issues due to a huge rise in activity".
It's also not clear whether the Woolworths name could be used. A Very spokesman said: "We own the Woolworths trademark in the UK. The Twitter account UKWoolworths is not connected to The Very Group."
"This is obviously fake," said one reply on Twitter.
Andy Barr, co-founder of online price-tracking website alertr.co.uk, said: "It's very rare that we hear about a company going into administration and making a comeback a decade later, particularly with the level of debts that Woolworths was known for having; it just doesn't happen."
Woolworths collapsed at the end of 2008, with 27,000 job losses and the closure of over 800 stores.