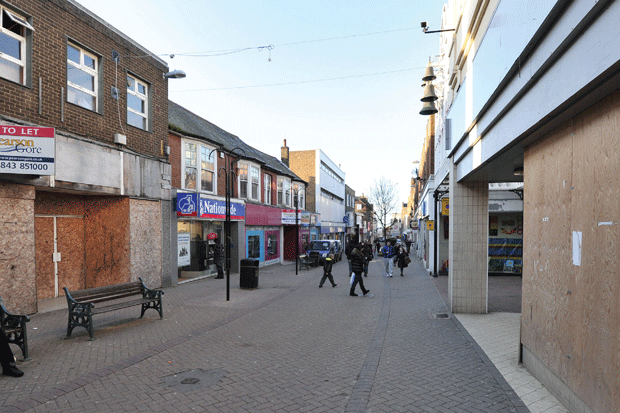 More than 125,000 UK retail jobs have been lost and nearly 14,000 shops closed for good so far this year, according to new data.
Jobs have been shed at a rate of 15,700 a month, according to figures from the Centre for Retail Research, which collects data from company announcements, insolvency documentation and an audit of independent retailers throughout the UK.
At 125,515, the job losses so far in 2020 are 31.5% higher than in the same eight-month period last year, according to data.
Meanwhile, the 13,867 permanently shuttered shops, across high streets and shopping centres as well as shopping parades and villages, represent a 24.8% increase on the same period last year.
Small independent retailers have shed 32,598 jobs so far this year, while losses at multiple retailers total 92,917. Independent retailers have closed 9,839 while multiples have shut 4,028.
Some 43,381 jobs have been lost through retailers falling into administration, while 10,556 have been lost through company voluntary arrangements.
Cost-cutting and rationalisation programmes by multiple retailers have contributed to a further 71,578 job losses, according to the research.
A string of major retailers have announced job losses in recent weeks, including M&S, which said last month it would cut 7,000 roles as a result of a "material shift in trade" due to the coronavirus outbreak.
"Covid-19 has been a real hammer blow for retailers, many of which were not in good health before the contagion took a hand," said Centre for Retail Research director Joshua Bamfield. "The prospects for many non-food retailers are bleak."
Usdaw general secretary Paddy Lillis said: "These new statistics revealing huge numbers of retail job losses and store closures are absolutely devastating and lay bare the scale of the challenge industry faces. Each one of those job losses is a personal tragedy for the individual worker and store closures are scarring our high streets and communities."
The BRC recently warned hundreds of thousands more retail jobs were at risk at the end of this month, when government protections from eviction and rent debt recovery for commercial tenants are due to end. The industry body is calling for a rent support package from the government to stave off disaster.
Real estate advisor Altus Group warned today that further pressure would be heaped on the sector with the ending of a business rates holiday for this financial year.
"Many retailers are clinging on to solvency and, for those, an abrupt halt to the current rates holiday could spell the end, full stop" warned Altus Group head of business rates Robert Hayton.