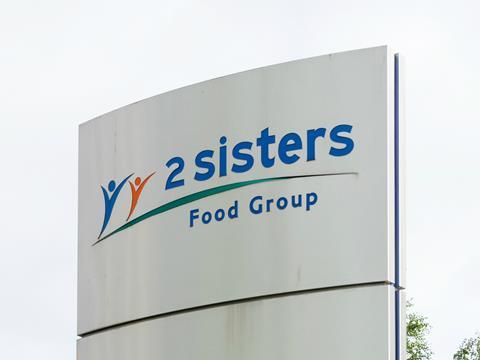 2 Sisters Food Group has confirmed plans to close its loss-making factory in Cambuslang, Scotland, with the loss of about 450 jobs.

The poultry giant said the factory was expected to close in August after a consultation period failed to present any "credible proposal to change our view".

The Grocer understands the former Vion site, which underwent a major expansion in 2014 to double its capacity, was losing up to £10m a year. Its main customer was M&S. 2 Sisters said it would now explore all options for the gradual movement of production to other sites in its estate.

"This is not a decision we take lightly," the processor said in a statement. "Since day one, we have been very open on the big challenges the factory faces. In fact we have been trying extremely hard to reverse the position for a considerable period of time. We have invested several million pounds since 2014 and expanded by taking on more people, yet it is still a heavily loss-making operation."

2 Sisters had "tried every turnaround option available to us for several years", ranging from cost reduction measures and an attempt to grow the business organically. However, it had made "little difference" to the fortunes of the factory, it said.

The decision to close Cambuslang follows the launch of a consultation in February that also included proposals to cut 100 jobs at its Wolverhampton site and to close the 2 Sisters plant in Smethwick with the loss of up to 350 jobs. 2 Sisters said those consultations were "ongoing", but the supplier also plans to create up to 1,000 new roles elsewhere in its poultry supply chain.

The Ranjit Singh-owned business announced plans to close its loss-making Grimsby-based fish processor Five Star Fish last month after concluding it was "not sustainable in its current form for the long term".

It also sold its Goodfella's pizza business to Birds Eye owner Nomad at the turn of the year and is understood to be looking to offload its Ireland-based fish brand Donegal Catch as part of a shift away from non-core activities.

Co-founder, owner and CEO Singh announced he would be stepping down after 25 years in February to take on the new role as president of 2 Sisters parent Boparan Holdings. The supplier said the recruitment process for a new CEO was underway.

It follows a turbulent six months for the business, which was the subject of a high-profile investigation by the Guardian and ITV in October that alleged food hygiene breaches at one of its chicken processing plants.

Singh subsequently appeared before MPs of the Efra committee, where he pledged "it is time to change" and promised a radical overhaul of the company's processes and procedures. However, an FSA investigation into the 2 Sisters poultry business, published in March, found no evidence of serious hygiene breaches or fraudulent activity.