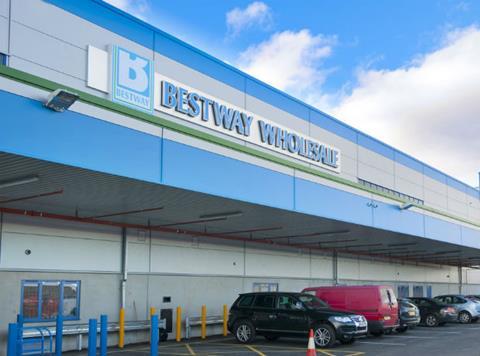 Bestway has signed 60 ex-Costcutter and Mace stores in February to its Best-one symbol following a major recruitment drive.

The wholesaler said the retailers signed up following support it provided in the wake of the P&H collapse in November last year.

"From Aberdeen in the north to Plymouth in the south, I have been overwhelmed by the feedback we have been receiving from ex-Costcutter and Mace members," said Bestway Wholesale sales director Tony Holmes.

"They were badly let down in the supply chain, but the vast majority were disillusioned that they received no communication or support. Retailers need wholesale partners who want to provide great service, not just lip service. The new members appreciated the effort our sales team put in and that gave them an insight in to how we work with Best-one members and the scale and scope of the business. For many it was a real eye-opener on how Bestway could add value to their business and drive sales."

He added: "Over the next few months we will be working in partnership with these new members to put up fascias, develop their stores and help them focus on the key growth categories in convenience including fresh, chilled and frozen. We have doubled the size of our Coventry chilled distribution centre and our depots are doing a fantastic job to fulfil orders so are confident that we can meet the needs of our new members."

Best-One experienced an 18.9% year-on-year sales increase from February 2017 to February 2018.