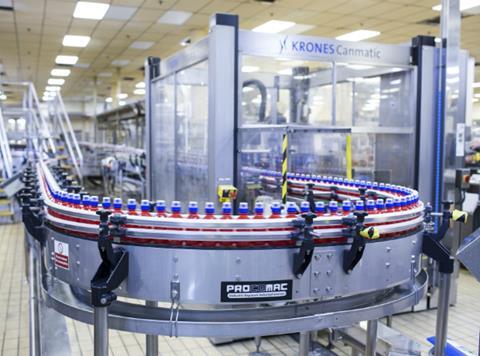 Britvic is to close its manufacturing site in Norwich, moving production of Robinsons and Fruit Shoot to facilities in East London, Leeds and Rugby.
The plan, announced today (3 October), was "to improve the efficiency and productivity of our manufacturing operations" said the soft drinks supplier. It came "following a detailed review of our manufacturing sites and distribution network" and had been approved by the company's board.
The decision to close the Norwich site "had nothing to do with Brexit" a spokeswoman added. "We are committed to being a GB manufacturer, which is why we are investing a net £240m of capital in our GB manufacturing operations as part of a three-year programme announced in 2015, to ensure we have the appropriate infrastructure to compete in the market and deliver sustainable cost and commercial benefits."
Britvic remained committed to its programme and the proposed closure would not affect it, she said.
The Norwich premises are expected to close towards the end of 2019, subject to consultation with the 242 members of staff affected by the decision. Britvic said they would be offered "a comprehensive package of support". It would include the possibility of redeployment to other sites and "outplacement services to help find alternative employment".
Norwich has been an "important" site for Britvic for many years, said the company's CEO Simon Litherland. "This is not a proposal we make lightly, and we know this is upsetting news for our colleagues. We are very grateful for the hard work and dedication of our employees at our Norwich factory, and today's announcement is in no way a reflection on their performance or commitment."
The closure would lead to "significant productivity and efficiency savings in our manufacturing operations, deliver environmental benefits and, coupled with our ongoing investment programme in our GB manufacturing operations, ensure we have the flexibility and capability we need to respond to changing consumer trends faster and more efficiently", Litherland added.
"No decisions will be made prior to full and proper consultation with employees and our focus is on ensuring we offer our colleagues ongoing support and assistance throughout this difficult time."
Britvic has informed Unilever, which co-owns the Norwich facility, of its proposals.