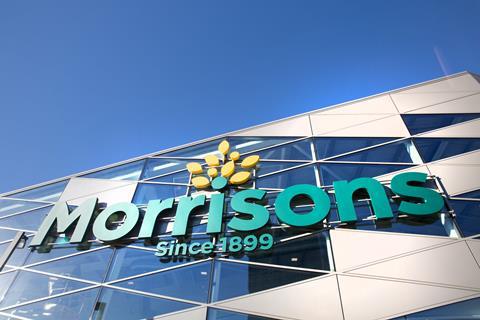 Morrisons has taken the axe to its property division, as experts warn of further supermarket retrenchment from the space race as a result of the Covid pandemic.
The supermarket said it was set to make around 10 redundancies at its head office-based team in Bradford, with a consultation being launched with staff this week.
The move comes as The Grocer understands supermarkets have begun increasingly to outsource property roles, as retailers concentrate on ramping up their online services rather than building new stores.
Asda, Tesco and Waitrose are among other retailers to have launched major cutbacks to their property divisions in the past two years.
A Morrisons spokesman said: "We regularly review our structures [and] how we operate and are proposing changes in our property team.
"This means there is the possibility of redundancy for a small number of colleagues. We will consult with them over these proposals and will be offering support throughout the process."
Morrisons has opened three new stores this year, in Amble, Northumberland; Bradwell, Derbyshire; and Stirchley, West Midlands.
However, an industry source said the latest cuts were unlikely to be the last as retailers concentrated on building up their online operations.
"We are seeing some big cutbacks in the property sides of these businesses as companies continue to turn away from the space race.
"In quite a lot of cases retailers are looking to outsource roles to outside companies and are operating with a much slimmed-down internal management of the property side of the business.
"Everyone is looking to try to save costs and this is an area being targeted, especially because of the shift to online."