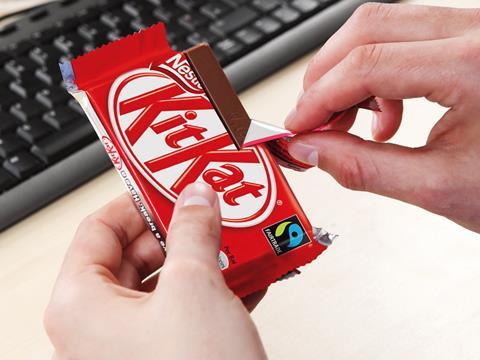 Nestlé intends to relocate its confectionery research & development arm in north west Switzerland to North Yorkshire – as the company aims "to improve speed and agility of innovation on a global scale".
Work currently carried out at the Kit Kat maker's Chocolate Centre of Excellence in the municipality of Broc is scheduled to move on 1 May to the Nestlé Product Technology Centre, York. The British site, which employs 150-200 people, would "lead all confectionery-related R&D activities, leveraging the recognised expertise of its scientists, engineers and product developers" said Nestlé.
Meanwhile, the Swiss operation would "transformed into a technical unit within the Broc factory to support the chocolate businesses" across Europe, the Middle East and North Africa. It would in effect see the end of the Broc innovations division, opened in 2009 as Nestlé's first R&D centre focused on high-end chocolate. Around 25 jobs in Switzerland will be affected as a result.
The change reflected "the increased importance and focus we are giving to the tablet and premium chocolate market that is gaining popularity across the globe" said a spokeswoman for Nestlé.
The news comes after the company last week agreed to sell its US confectionery business to Ferrero. The deal for $2.8bn (£2bn) cash will see the Italian owner of Kinder add the likes of Butterfinger, Crunch, Nerds and LaffyTaffy to its portfolio of brands.
Last April, an operational shake-up across four of the Nestlé UK sites – York, Fawdon, Halifax and Girvan – put nearly 300 members of staff at risk of redundancy, while production of the supplier's Blue Riband wafer bars were moved to Poland.