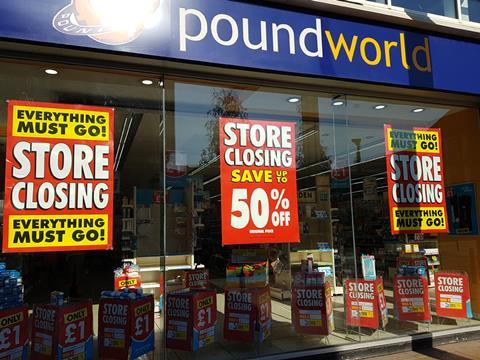 Poundworld staff have been told in a memo there is no buyer for the remaining stores and all are to close as planned.

Hopes had been raised that 171 stores could be saved by a last-ditch bid from Poundworld's founder Chris Edwards, who sold the high street chain to current owner TPG Capital in 2015.

But all remaining staff were told in a memo from administrator Deloitte yesterday that no offer had been received.

The memo said: 'Unfortunately the administrators can confirm that they are still not in receipt of an offer for either the whole or parts of the business as a going concern.

'In view of this, the administrators will continue with their contingency plans and all store closures will be finalised by 10 August 2018.

'Once again, we thank you all for your continued support and commitment during this extremely difficult time.'

More than 100 of the chain's 335 store estate were closed by 22 July, along with the head office and distribution centre in Normanton, West Yorkshire. A further 78 were scheduled to shut from 26 to 29 July.

A press statement from Deloitte last week set 10 August as the date by which the remaining 112 would go. At that stage, the administrator said discussions would continue in the meantime with 'interested parties for the potential sale of parts of the remaining business'.

Edwards had been in efforts to save part of the chain since it went into administration on 11 June. On 4 July he said Deloitte had turned down his best offer and the deal was off.
But on Monday of this week (23 July) he said he was back in negotiations with the administrator and "hoping we're going to get a deal done" to save 171 branches.

While all stores are to shut by 10 August, the exact date on which each of the last 112 are to go has not been announced. Deloitte said in its latest public update that 'employees will be informed directly as to the exact date of individual closures'.

One store manager said: "We still don't know when we finish so we can't give an availability date to any future employer."

Around 5,100 people were employed by Poundworld when it entered administration. The number employed in the last 112 stores is 1,432.

Deloitte declined to comment.

Edwards was not available to provide an update.