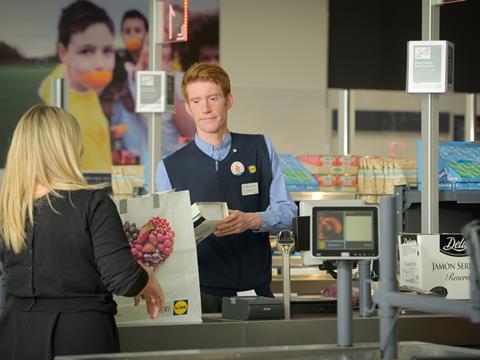 Lidl GB's workforce grew by 8% in the year to February 2018, with the number expected to continue rising amid ongoing expansion, latest accounts show.

The accounts don't provide a full picture of Lidl's financial performance in the UK as they include only revenues gained from "providing services to fellow group companies", but they do offer insight into the growing workforce and wage bill.

The business employed an average 20,630 people in the year to 28 February compared with 19,028 the year before. Total staff costs rose 12.4% to £463m while wages rose 12.2% to £412m.
Pay for the highest-earning director rose 8.9% to £747,000.

Lidl increased the basic hourly staff wage from £8.87 to £9.27 in London and £8.45 to £8.75 elsewhere during the period. The discounter has since increased them further, to £10.55 in London and £9 elsewhere.

Lidl opened around 60 new stores in the financial period, bringing the UK estate to 700.

The accounts also claim a mean gender pay gap in the company of 10.9%, measured on 31 March 2017, compared with a UK national average of 17.4%.