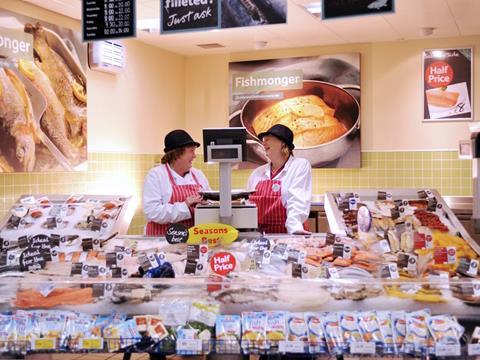 Tesco's announcement today that it is set to axe thousands of jobs comes as a hammer blow to its staff.
Tesco claims initial reports over the weekend of up to 15,000 going as part of a sweeping round of redundancies are off the mark. But it admits at least 4,500 staff are expected to leave the business in the latest in a seemingly never-ending round of cuts.
This time the retailer is taking the axe to underperforming store counters and shaking up other in-store functions in a bid to cut costs. The fact it comes just weeks after Tesco boasted of its best Christmas performance in 10 years serves merely to rub salt into the wounds of those in the firing line.
But is the decision to give the store counters the chop a cut too far, or another bold move by boss Dave Lewis to trim non-core operations as he continues to take the fight to the discounters?
It's certainly not the first time staff at Tesco appear to have carried the can for his pursuit of greater competitiveness, with more than 10,000 job cuts announced since the man dubbed 'Drastic Dave' arrived in 2014.
Yet many of Tesco's cuts so far have been in head office managerial positions, while Lewis has carefully protected and in some cases boosted numbers where they count on the shop floor.
The closure of whole banks of counters, on the other hand, is about as in your face as it gets for shoppers, even where they are tucked at the back of the store. Customer perception of Tesco's customer service and quality are at stake here.
Yet, as has tended to be the case with Lewis' every move so far, the decision to take the axe to counters is also underpinned by hard-nosed economic logic.
Since Lewis arrived, Tesco has systematically been removing obstacles to efficiency in the way stores run. There have been huge range reductions under Project Reset, while opening hours have been slashed and redundant GM space repurposed or removed.
Now supermarket counters have come under scrutiny as an expensive luxury. The fresh counters, say experts, have fallen foul of various measures being used as part of Tesco's ruthless review. Industry sources say they create food waste and it is understood many of them have been haemorrhaging money for years, with Brits' shopping habits diverging from many of our soon-to-be-ex-EU partners.
As Bryan Roberts, insights director at TCC, puts it, the contribution of counters in the UK is "microscopic" compared with those in some other parts of Europe.
"If you take the hypermarkets in Spain," says Roberts, "you could be looking at up to 10% of its turnover coming for its fish counter. I dread to think of what that would be over here."
For Tesco, a business set on remaining competitive with Aldi and Lidl, there is no room for such non-deliverers of profit, as many suppliers have already found out to their cost in Project Reset.
That is not to say the age of the fresh counter is dead. While 90 stores will see theirs removed, a further 700 large stores will keep them, though they are likely to be adapted with new offerings.
Roberts says in the modern age, Tesco will be looking to innovations such as made-to-order pizza counters, services run by local halal butchers and other possible concessions that add value to its services and take out overhead costs.
That may not be music to the ears of traditionalist, but it is a sign of the times.
Much of Tesco's core strategy now hinges on a revamped own-label range, including Eastman's Deli Food, which offers more than 50 pre-packed budget meat lines. Its Creamfields dairy brand, meanwhile, offers more than 20 packaged products, which have also helped it hang on to the discounters' coat-tails.
And while Lewis must be wary of downgrading Tesco's recently renewed reputation for customer service, he knows that those hordes deserting the traditional supermarkets for Aldi and Lidl have not exactly been doing so in search of their fresh food counters.
While today's confirmation is sad for the staff involved and those who will miss the experience of waiting with their raffle tickets for a slice of crumbed ham, the war will not be won at the deli counter.