From edible glitter to towering sugar creations, decorations are the pièce de résistance of any home baking creation, allowing personalisation of treats. They're big business too, racking up £28.3m in grocery sales, according to Dr Oetker.
Here we've whipped up a batch of some of our favourites…
Cake lace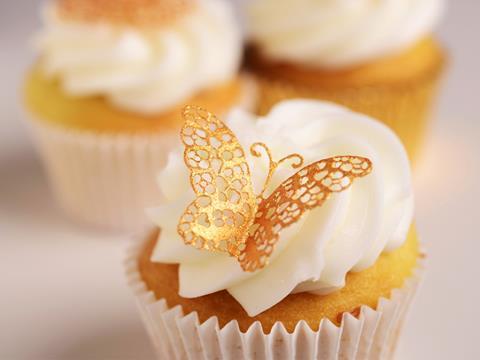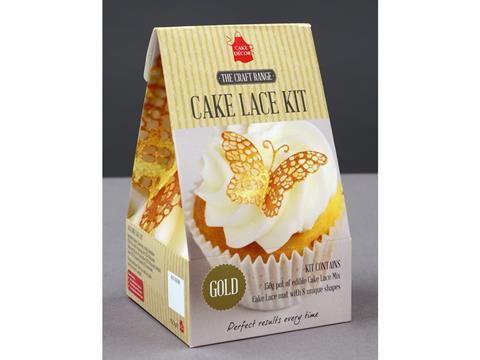 Cake Decor's Cake Lace Kit comes with a silicon mat and ready-to-use Cake Lace mix so it could not be easier! Simply preheat your oven to 80-90C, spread the lace mix evenly on to the silicone mat supplied, and remove any excess. Place the filled mat into the pre-heated oven for approximately 12-14 minutes. Allow to cool before gently peeling the shapes from the mat and placing on to freshly frosted cupcakes.
Alternatively, roll out a small amount of ready-to-roll icing and cut out a small circle. Attach the Cake Lace shapes by dabbing with a small amount of water and place on top of your frosted cupcakes.
Sandcastle cake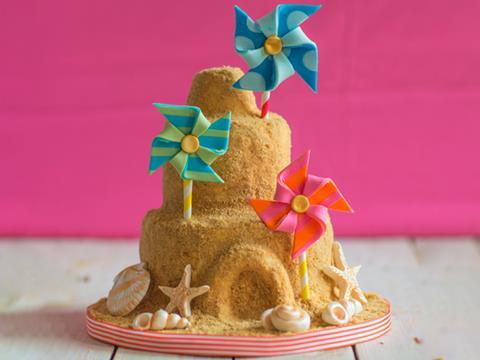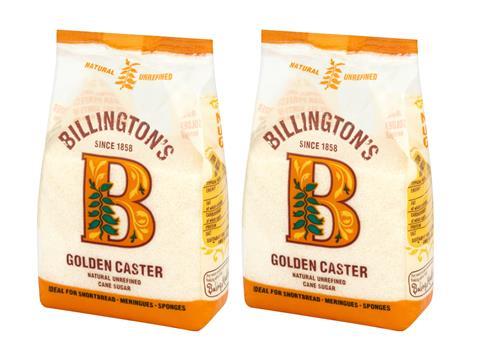 For the sand:
Mix shortbread biscuit crumbs and Billington's Golden Caster Sugar and gently press and sprinkle the 'sand' on to a buttercream covered cake.
For the shells:
Use a mould or handshape with modelling paste and leave to dry. Once dry, dust with pearl and cream lustre to create realistic looking shell markings. Add to the base of the cake (on top of the sand).
For the pinwheels:
1. Layer pink strips of thin pink sugar paste on to a square of orange sugar paste and gently use a rolling pin to flatten the pink strips until smooth. Do the same again using opposite colours (orange strips on pink square).
2. Place the orange square on top of the pink and gently press together. Trim the edges to a three inch square.
3. Cut diagonal lines from each corner about 2/3 towards the centre of the square and fold in the corners to the centre, using a small dab of edible glue or icing to secure..
4. Leave to dry and use edible glue to fix the flattened end of a drinking straw to the back of the pinwheel. Leave to dry and push into cake to decorate.
Star and Heart Biscuits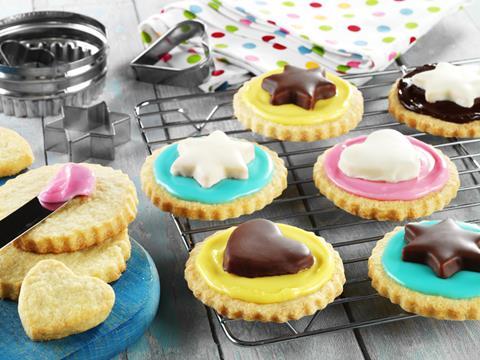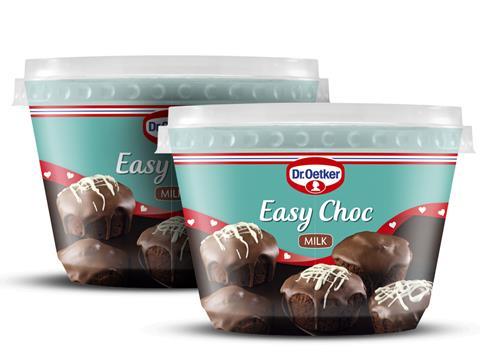 Dr. Oetker Easy Ice and Easy Choc are two products launched earlier this month.
The recipe idea taps the bright colour trend as well as the popularity of creating a 3D finish from scratch.
To create, simply prepare the products as instructed on the packs, squeeze Easy Ice over the round biscuits, alternating the colours, then dip the smaller biscuit shapes in Easy Choc.