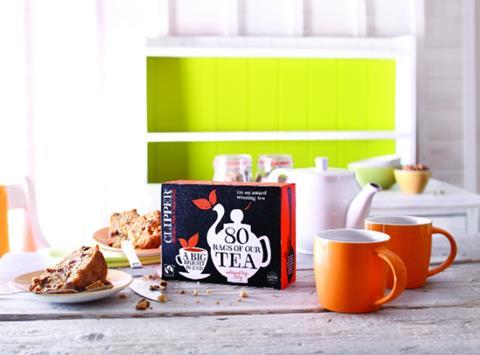 Clipper Teas has secured a five-year deal to supply its organic and Fairtrade teas to the National Trust.
From October, the brand will be the exclusive tea supplier to cafés and restaurants at 200 sites across the UK, which receive an estimated 22 million visitors each year.
As part of the new tie-up, Clipper has created an exclusive blend that will be available in National Trust shops from the spring. The range will also feature Earl Grey, peppermint and decaffeinated everyday teas.
"We are delighted to have won this prestigious business and to have the opportunity to work so closely with the National Trust," said Gill Green, marketing director at Clipper owner Wessanen UK.
Tim Howard, food & beverage development manager at the National Trust, added: "For many, a visit to a National Trust place wouldn't be complete without a cup of tea, so we've been working really hard not only to find the right supplier but also to develop the first-ever National Trust blend."
"We're thrilled to award this contract to Clipper as they enabled us to meet the high sourcing standards, sustainability levels and quality we expect, while enabling us to give value for money to our customers."