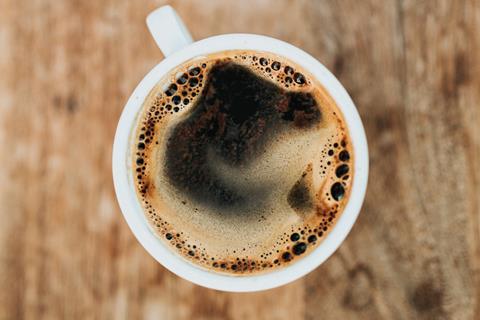 Coffee prices are surging in the mults amid record inflation and ongoing supply chain issues.
Almost 100 branded and private-label coffee SKUs from some of the UK's biggest brands have become more expensive in the big four since the start of 2022, exclusive Assosia data reveals.
They include 165g packs of L'Or Decaf Instant Coffee, Classique Instant Coffee and Intense Instant Coffee, which were £6 in Sainsbury's until mid-December, but rose to £6.50 on 22 January. They are also now pricier in Asda [Assosia 8 w/e 24 January 2022].
The price of Nescafé Original Instant Coffee 300g in Asda, meanwhile, rose by 33.3% from £4.50 to £6 on 17 January, while Nescafé Gold Blend Instant Coffee 200g grew from £5 to £5.85. Own label SKUs similarly rose in price in Morrisons and Tesco in January.
Average coffee prices are up 7.9% year on year in the big four, Assosia data shows. Ground coffee is 4.5% more expensive on average than last year, while instant coffee is up 8.5%. Cappuccino, latte and mocha prices, meanwhile, are up 20.5% year on year [1-26 January 2022 vs 2021].
Wholesale prices for both arabica and robusta coffee have surged since December 2020, hitting their highest level since 2011 in December, of $2.37/lb and $2,299/Mt respectively [Mintec].
Arabica has been hit by poor conditions in Brazil, while robusta prices were driven up by surging freight costs and Covid halting shipments from Vietnam, its biggest global exporter, according to Mintec analyst Ibi Idoniboye.
A spokeswoman for Nestlé told The Grocer: "We do everything we can to manage these costs in the short-term. We also aim to make any long-term changes to prices changes gradually and responsibly."
L'Or owner Jacobs Douwe Egberts declined to comment. The Grocer has also approached Sainsbury's, Asda, Morrisons and Tesco.
It comes after official figures last week revealed that inflation climbed to 5.4% last month – its highest rate in 30 years.
According to the Office for National Statistics, food and non-alcoholic beverages made the largest contribution to the change in the CPIH annual inflation rate, increasing it by 0.14 percentage points from November to December 2021.
However, the latest CPI and RPI figures have come under fierce criticism for not reflecting the true cost of inflation across food and drink for lower-income shoppers.
Prominent food writer Jack Monroe argued in The Observer last week that official figures represented only "a fragment of the story of inflation", especially with value ranges offered by supermarkets dwindling and becoming more expensive.
"Last year the Smart Price pasta in my local Asda was 29p for 500g," Monroe wrote. "Today, it is unavailable, so the cheapest bag is 70p; a 141% price rise for the same product in more colourful packaging." She also unveiled plans to create her own price index to measure inflation.