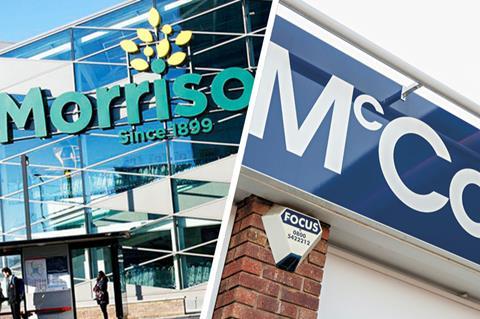 Next month c-store operator McColl's is set to rebrand 10 of its stores as Morrisons Daily as it tests the potential of its supply agreement.

The potential significance is huge. Could McColl's convert all 1,600 stores to the Morrisons fascia? Probably not any time soon, but as it's learned with its acquisition of Co-op stores, the McColl's brand isn't strong.

Equally significant is that McColl's will be selling Morrisons' own brand in the trial stores rather than the Safeway range Morrisons developed for its wholesale customers, which is in the majority of McColl's stores.
If this proves more of a hit than Safeway, it should look to roll it out across the estate. The Morrisons name has greater resonance with shoppers than Safeway and we seem to be getting used to retailers selling their own label in other stores.

The Co-op hasn't developed a different sub-brand for Nisa and Costcutter, it's seeing the value of scaling up the Co-op brand. Even M&S is now considering selling Ocado products in its stores. So surely selling Morrisons own brand in 1,600 McColl's stores could do both the power of good.