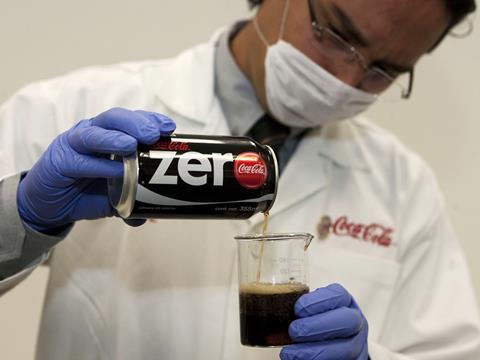 Scientists in the pockets of food and drinks firms is a conspiracy theory the media has been peddling with alarming regularity in recent months.

Unilever, Nestlé, PepsiCo and Mars (among many others) have all come under attack for payments to scientists, many of whom simultaneously advise government on the nation's nutrition.

On Friday it was Coca Cola's turn in the firing line as The Times revealed the soft drinks manufacturer has funded British scientists and research bodies to the tune of millions of pounds. For those already convinced of a cover-up the front page splash will be further evidence that industry is looking to distort the obesity debate. In fact a very clear link was made in The Times splash between Coca-Cola's behaviour and that of the so-called Big Six tobacco companies.

But for fmcg it should highlight the need to start talking openly about its reliance on science. After all the case for collaboration has never been stronger, with a growing pressure to reformulate sugary or fatty products, and develop healthier alternatives.

It's madness to condemn companies for funding science on one hand, and attack them for fuelling obesity on the other. The debate should switch instead to ensuring the terms of reference are transparent, and that independence is guaranteed.

While used to weathering media storms Coca Cola has already said it will release a full list of UK-funded projects for the past five years.

Scientists that find themselves under the media microscope may be less resilient though, and therein lies the biggest risk.

Faced with public attacks on their integrity experts are liable to be put off working with industry at all, effectively bringing scientific innovation for better, healthier food to a grinding halt. And that would be a public scandal far more worthy of the front page.