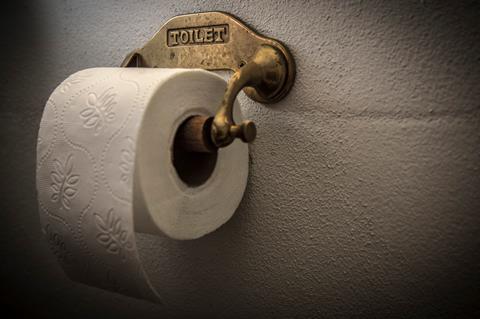 Own-label toilet roll sales have overtaken branded sales, for the first time in Kantar's records.
Toilet roll brands added a collective £8.9m in value last year, data reveals, rising 1.4% to £664.9m. But they were vastly outstripped by supermarket rolls, which grew sales by £68.2m to £691.9m - a 10.9% increase [Kantar 52 w/e 6 October 2019].
"We're seeing growing demand in premium products but they have to be at the right price," said WEPA UK sales director Carl Mitchell.
"The price differential between branded and own-label toilet tissue is absolutely massive… in most cases now you can buy a premium own-label product for less than you would spend on a standard branded product.
"Shoppers are naturally attracted to that idea of trading up while spending less money."
However, said Kantar analyst Julia Fine: "Although own-label lines are traditionally less expensive than brands, the majority of own-label growth this year can be attributed to rising average prices - up by 2.6% since last year."
Meanwhile, new products "that differentiate this commoditised market are no longer limited to the big brands - coconut oil toilet paper can be found amongst both Tesco and Asda's own-label ranges", she added.
Brands that performed particularly well included the likes of Cushelle (up 22.1% to £92.8m), Cheeky Panda (up £363k to £463k), and category leader Andrex (up £11.8m to £361m, but on flat volumes) [Nielsen 52 w/e 7 September 2019].