This article is part of our Digital Feature on Household.
Meet the buyer…
Holly Weller, buyer for household, Budgens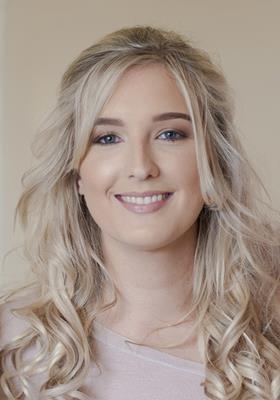 Having been a non-food buyer for many years, Holly joined Budgens last year to look after the household category. Previously she has worked within hair & beauty and homeware. She likes the household category due to its broad and competitive nature.
What is the best thing about your job?
The best part about buying for household is seeing products go from initial development stage right through to customers picking them products up in store, being excited by what they find on the shelves and happy with their purchases.
How will the household market shape up in 2015?
This year will see less promotions and lots of new product development within household, there will also be a clear move towards higher convenience with an increase in wipes instead of sprays and throw-away or use once products.
Some have suggested that given the rise of eco-friendly brands, allergy friendly brands could be a growth area. What are your thoughts on this?
I think this is certainly true. There's significant growth within this area already with eco and allergy friendly products growing 11% faster than the overall cleaning market. This trend shows no sign of slowing with more consumers moving to eco-friendly brands as they become increasingly conscious about what they are putting into the environment and about keeping their family clean without having 'baddies' in their products. This duel desire has led to products such as Ecover becoming much more visible against the household market leaders as people move towards 'green' brands.
What other growth areas can we expect to see in the household category?
There is some great development coming within home fragrance this year with new scents, new ideas and stylish ways to make your home welcoming. We can also expect to see advanced growth coming from the larger power brands with some great innovation in progress.
What threat do the discounters and the high level of promotion in the category pose?
People are increasingly value focused so the discounters naturally pose a threat. With people using discount chains more regularly it is natural that they would pick up household items while they shop. The challenge for other retailers is to ensure they are offering everyday low prices on these items so customers don't need to look elsewhere.
With more people shopping at the discounters, what part can brands play in adding a point of differentiation in the category?
There's still a lot to be said for well-known and trusted brands within this sector, particularly if you're buying for a family home, you want to know the product is tried and tested is effective and most importantly, safe to use. Customers like products they can relate to and this often means branded products.
What's the best way for a supplier to approach you with a new product?
It's important to me that the supplier is 100% behind their product and confident they know them inside out, if there's any doubt I'm less likely to see the potential. It's also great to be approached with something that stands out from other products with unique selling properties. There are already so many household products out there I'm usually looking for something that clearly fills a gap within the market.
What's your pet hate when approached by a brand with NPD?
Not knowing the commercials from the beginning. If you're coming to present it's important to be prepared, it's really frustrating when you see a great product but then realise for example, the price wont suit the customer. It's also good to have a lot of time to plan a proper launch of a product instead of rushing it into the market. If we have time to plan a great launch and really get customers to interact the product it will naturally be more successful.