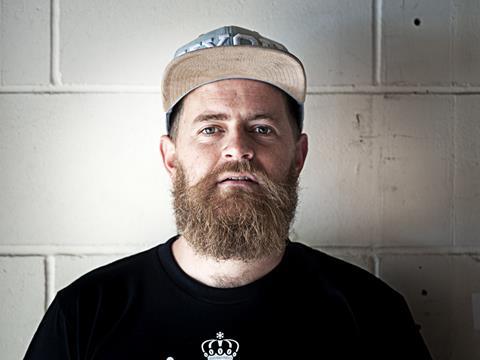 When we first started Jimmy's, we were not even close to the first rung of the ladder. We had our feet firmly on the ground with our chins to the skies, wondering what it must be like at the top of the ladder. What does it look like from up there, what do you need to do to get there and who else is up there?

To get on the first rung, there are a few things you need to do. One of the first is to actually start your business. Start everything that needs attention. It could be designing your product, working on the brand, finding a supplier, opening a business bank account, examining the category, anything. By doing any or all of these, you will learn. Once you have experienced and learnt something, you can climb a rung. Another thing you can do is to ask someone you trust, respect or know for a leg up. They can guide you to find the first rung and also bypass the 'snake'.

When we first launched, I remember picking up the phone to people who I considered way up the ladder and asking for a moment of their time. The first person was one of the ex-MDs of Red Bull. I had worked with him years beforehand, and he agreed to give me half an hour. He told me some information I found incredibly useful. The first was about margin. I had no idea what it was, but I learnt it quickly and realised I was on my way to the first rung. It's up to you what you want your first rung to be: it could be learning fmcg jargon, it could be a listing, it could be anything, just as long as your business quiver is continually being filled with sharp, straight arrows.

As you move up the ladder and meet more people who you consider are key to helping you climb the ladder, you'll realise that some day, one of these people might just need to be a permanent fixture of your business, for example as a chairman. We have been on the hunt for one of these over the past two months now and we've found our guy. We can't say who it is yet, but the chairman we're talking to is a pure fmcg drinks brand entrepreneur, is in a very exciting sector and has bags of knowledge, contacts and business acumen. It's going to be an interesting journey to get it all set in stone and we're looking forward to it. One thing you must remember though: when you're climbing this ladder, you must remember to look down sometimes. There will be someone else crying out for help!