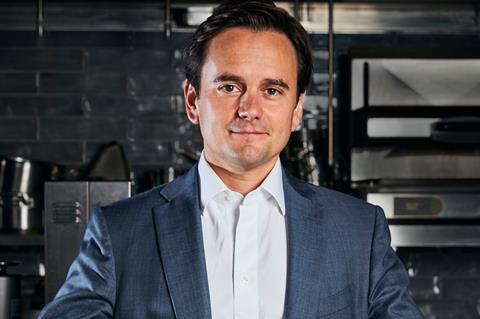 Iceland boss Richard Walker has called for a "coronavirus minister" to co-ordinate communication between the government and the food industry.

Walker described the government's initial response to the outbreak as "non-existent". He said that while ministers were now having daily calls with supermarket bosses on how to handle the crisis, retailers and suppliers needed better communication about the projected course of the virus, so they could manage the workforce.

He was speaking on BBC1's Question Time last night, broadcast hours after prime minister Boris Johnson signalled the UK was moving into the new 'delay phase' of fighting the outbreak.

The PM said the UK was moving on from the containment phase, a day after the WHO declared the outbreak a global pandemic. Patrick Vallance, the government's chief scientific adviser, said yesterday that up to 10,000 people could already have the disease.

The move means anyone with symptoms of the illness is being told to self-isolate for seven days, though the Westminster government has so far held back from more extreme measures. Ireland has gone further, closing all schools, while Scotland has announced it will ban large gatherings in public from Monday.
Walker said: "With regard to communication, the government needs to be very clear.

"From my perspective and businesses' perspective, communication up until last week was non-existent from government.

"I'm pleased to say it has got better now. We are now having daily calls as a business community, as retailers, with Defra and the secretary of state [George Eustice].

"The dialogue has stepped up, but it would be good if they could co-ordinate with the devolved administration as well. We are also having the same calls with Wales and Scotland.

"It would be good if they had a senior cabinet person reporting direct to Boris to actually look across the whole gambit.

"We would like to see more sharing of the modelling in terms of how they think this thing will spread, where and when and the sequencing of the delay phase.

"That's very important for us so we can manage our workforce and our cashflow."

Walker also told the programme there was no need for consumers to panic buy.

"I certainly understand everyone's concern," he said, adding: "People shouldn't be panicking. They certainly shouldn't be panic buying, there's enough food. We all have a responsibility to shop responsibly."

Yesterday The Grocer revealed the government had been urging senior industry figures to reassure consumers.

Tesco chairman John Allan told the BBC supermarket supply chains were well equipped to handle the crisis.

"There's plenty of product in the supply chain, there's plenty of food at Tesco and other supermarkets, and I don't think anybody needs to panic buy," he said.

"We, and I'm sure our competitors, are refilling our supply chains as rapidly as ever we can."

Allan also said Tesco would probably only experience a "very short-term, temporary" shortage of certain products.

Yesterday Johnson said schools would not close for the time being, though he warned major events may be cancelled in future because of the burden they placed on emergency services.

The government also warned it could be three months before the outbreak in the UK reached its peak.