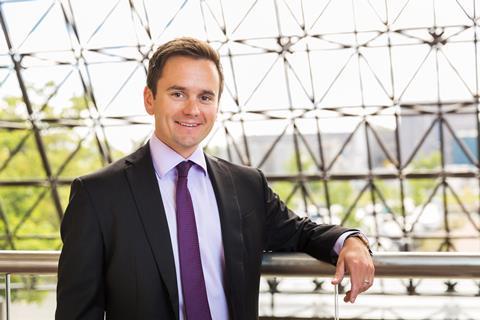 Iceland has cut its operational carbon footprint by nearly three quarters since 2011, the frozen food specialist said today.
The retailer claims its footprint has fallen by 74%, from almost 250,000 tonnes of CO2 in 2011 to 46,000 tonnes in 2020. The progress puts it ahead of schedule to achieve the government's target of being carbon neutral by 2050.
It is also well ahead of Iceland's own target for 2020, which was initially set from a 2011 baseline at a 30% reduction. Based on its progress so far, the supermarket now aims to be carbon neutral by 2042.
The reduction comes despite Iceland's store estate growing by 181. It was the result of an investment of over £35m in more energy-efficient equipment and innovations, along with only using electricity from renewable sources since 2019, Iceland said.
"Our planet is facing an unprecedented, global environmental crisis, and we believe that every business has a responsibility to take action against climate change and reduce its carbon footprint," said Iceland MD Richard Walker.
"That is why I am pleased to announce a reduction of 74% in our operational carbon emissions since 2011. We are now well ahead of schedule to be a carbon neutral business much earlier than 2050 and we are working hard to bring forward our current target even further."
Iceland has detailed its carbon-reducing steps in a report published on its sustainability website today. They include replacing old freezers with more efficient versions, replacing all signage lighting with LEDs and training delivery drivers to achieve better fuel efficiency.
Iceland now plans to trial electric vehicles for inner-city deliveries in 2021, according to the report.
Walker added: "This is the start of formal carbon reporting and our next steps will be to review the use of science-based targets and to create a project-based approach to working with our suppliers. We will start with measuring and reporting on carbon emissions associated with our own-label packaging."
Walker also called on the government and other businesses to do more to tackle climate change. "Ideally we – and the Government – should be aiming for net zero by 2030, not 2042 or 2050," he said in a blog.
He added: "Whilst carbon production in the UK has gone down, our consumption continues to go up and up. All we have done is to shift the problem out of sight by exporting so much of our manufacturing industry.
"Much more focus now needs to be applied to cutting carbon emissions as a totality, both in our business and across the country."
Walker also used his latest blog to address the issue of chlorinated chicken. "I'm a big fan of cheap food – I have many customers who depend upon it – but I'm an even bigger fan of quality food, and of agricultural practices that do not cause avoidable harm to animals or the environment," he said.
"Which is why I am currently urging all those consumers and politicians who are expressing concern about this issue to fight hard to maintain the highest possible standards for all the food we import. We can't risk a global trade war by imposing high new tariffs to protect our domestic producers and consumers, but we can certainly fight wholeheartedly for high import standards."