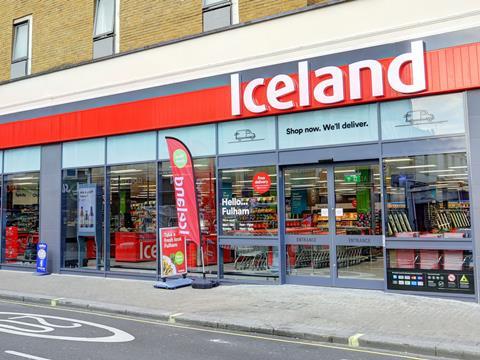 Iceland, the retailer at the bottom of the Groceries Code Adjudicator's compliance table for the past two years, has come under renewed criticism after failing to publish details about its compliance in the past 12 months.

This week the British Brands Group (BBG) released a summary of information published by GSCOP-designated retailers in their annual accounts. The retailers are bound by law to provide summaries of their compliance reports to the Competition & Markets Authority (CMA).

The BBG report said that Iceland had become the first retailer in the eight years since it began publishing the summary to fail to provide the required information. This is despite Iceland having finished at the bottom of the pile in Adjudicator Christine Tacon's survey of code compliance, based on the views of suppliers, for the second year in a row in June.

"For the first time, one retailer (Iceland) failed to provide an up-to-date report in its financial statement, stating that it was currently being drafted and would be submitted to, and approved by, the retailer's audit committee," said the report. "All other retailers published reports either in their annual reports or on their websites."

The report relates to the 10 grocery retailers designated under the GSCOP order for the year 2017/18, prior to the designation of B&M and Ocado by the CMA last week as additional retailers to come under Tacon's net.
Among GSCOP activity reported by other retailers in the summary, the Co-op, which is currently being investigated for breaches of the code by the Adjudicator, said it had dealt with 22 alleged breaches of the code in 2017/18, 11 of which were still outstanding.

Tacon launched an investigation into the retailer in March, her second since taking up the role, amid reports it has been systematically delisting suppliers amid a major range reset.

Meanwhile Asda reported it had been involved in three alleged breaches deemed to be within the scope of the code in the past year, although it claimed they had all been resolved.

Asda narrowly avoided a GSCOP investigation last year despite a report by Tacon which said it had demanded suppliers pay millions towards its now-defunct Project Renewal strategy or face the threat of delisting.

Waitrose, although it did not specify numbers, also admitted "more suppliers are raising concerns".

"Iceland is the standout retailer this year in not providing a current summary of its compliance report, "said BBG director, John Noble.

"In its annual financial statements it predominantly repeats the summary of the previous year, while stating: 'We continue to be committed to ensuring full compliance with GSCOP'."

Noble added: "The most encouraging feature of this year's summary reports are the references by a number of retailers to the steps taken to strengthen compliance and the way they are working with the GCA. This goes beyond the statutory reporting requirement and is indicative of how engaged and committed these retailers are in ensuring the code works effectively."

A spokesman for Iceland said: "Our annual compliance report was submitted on time to the CMA, and copied to the GCA, who has raised no concerns about the timeframe in which this annual report was submitted.

"However, we note that British Brands Group's concerns and will ensure that a summary of our most recently filed compliance report is included in our report and accounts in future.

He added: "Iceland continues to perform well above average in actual compliance with the Groceries Code of Practice; our low ranking in the annual survey's table of 'Overall assessment of compliance with the Code' is reflective of suppliers' perception rather than reality."