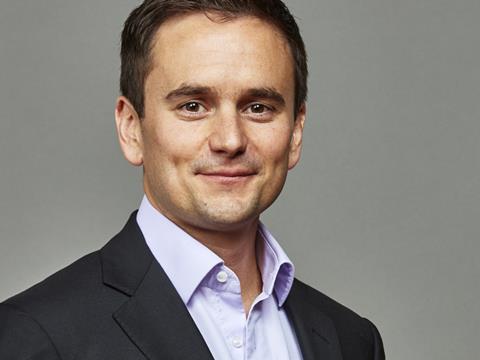 Iceland Foods' executive chairman Richard Walker has publicly resigned from the Conservative Party and will no longer seek to stand as an MP for the party.
Walker was added to the party's list of approved candidates to be selected as an MP at the next election in 2022. However, the grocery boss recently claimed the Conservative Party is now no longer in touch with business or the economy.
"I have today resigned from the Conservative Party and their list of approved parliamentary candidates," Walker said in an op-ed published in The Guardian on Sunday.
"Given the roots of our business and the communities we serve, I have always passionately believed in social mobility, social justice, and environmental democracy. As a business creator, owner and manager, I understand the power of free enterprise to do this," he said.
"However, I am deeply concerned that the Conservative Party has drifted out of touch with business and the economy, and with the everyday needs of the British people."
Walker has made no secret of his desire to pursue a political career and has become a regular face on TV and radio programmes, including multiple outings on Question Time.
However, he said he had been "warned by very senior members" of the party about his "frankness" on particular issues including social and environment issues. He has also publicly criticised the government's approach to food inflation, including proposed plans to introduce a price cap on the price of food.
Walker said it had become clear there was no place for him in today's Tory party, due to his "widely expressed and long-held views on food banks, the cost of living crisis, social mobility, the sewage scandal and protecting our environment".
However The Daily Mail claimed on Monday that Walker had previously written to PM Rishi Sunak questioning why a deferment notice had been imposed against him by the party's committee on candidates.
The BBC and The Mail also reported that Walker's father – Iceland founder Malcolm Walker – had been lobbying senior Tory figures over the summer in order to gain him a seat, claiming that the Labour party had approached him.
He did not say whether he plans to continue his aspirations to run as an MP.
"By the time the next general election is eventually called, I very much hope another party will have stepped into this void for people like me, with detailed manifesto commitments to deliver the sustainable green growth on which all our futures depend, through robust working partnerships between the state and the free market.
"In the meantime, I shall continue to speak out without fear or favour about the issues that matter to me and the people my business employs and serves," Walker said.
The political blog Guido Fawkes had claimed he is set to be unveiled as a Labour Party member at the Labour Party conference in Liverpool this month. Walker declined to comment on the report.
Last week Walker issued a public apology after he claimed three Iceland store workers were HIV positive as a result of needle attacks. The claim "was made in error" Walker wrote.
The op-ed for Mail Online – which sought to address rising levels of violence against store workers – was updated to remove the claim.
My comment piece on shoplifting published by the Mail Online on 15 September was a draft article that I believed had been superseded by a video interview.

As I correctly stated in both the draft article and the video interview, threats of violence against our store colleagues…

— Richard Walker (@icelandrichard) September 25, 2023