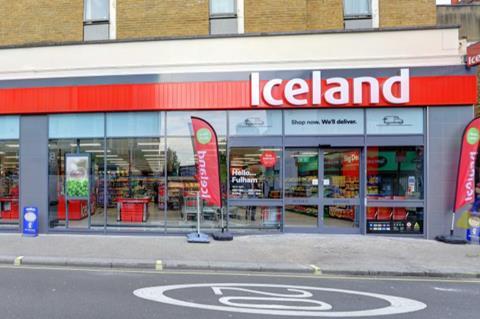 Iceland Foods has redistributed the equivalent of 5.5 million meals to local communities since January 2022.
The milestone means the grocer has surpassed its original aim of resharing three million meals by the end of its financial year, which closed in March, the supermarket said.
"At Iceland Foods, we are committed to fighting food waste and providing meals for members of the community who are most in need," said executive chairman Richard Walker.
"Hitting the milestone of redistributing 5.5 million meals is an achievement we are extremely proud of, and we will continue on our journey to reduce the levels of food poverty in the UK and cut wastage that also harms the environment. We are grateful to Olio, our other partners, and store colleagues for helping Iceland in 'Doing it Right'," Walker added.
Animal feed
Iceland pledges to never send unsold food to landfill if its possible not to, opting to give any food that cannot be eaten to animal feed or anaerobic digestion.
Nearly 1.5 million of those meals were redistributed through the grocer's partnership with the food redistribution platform Olio, which launched in Iceland and Food Warehouse stores in July 2022. It equates to around 2,635 tonnes of food that otherwise would have gone to waste, Iceland said.
"On behalf of the whole Olio team, I'd like to congratulate Iceland on this fantastic achievement – we couldn't be prouder to have played a role in rescuing this much food," said Tessa Clarke, co-founder and CEO of Olio.
"Thanks must also go to Olio's network of 85,000 volunteers, who work tirelessly to collect food from Iceland stores and share it with members of their local community. There's never been a more important time for businesses to take action – in the midst of both a cost of living crisis, and the climate crisis."
The news comes after the frozen food giant launched a new half term savings campaign to help parents struggling with food inflation during the cost of living crisis.