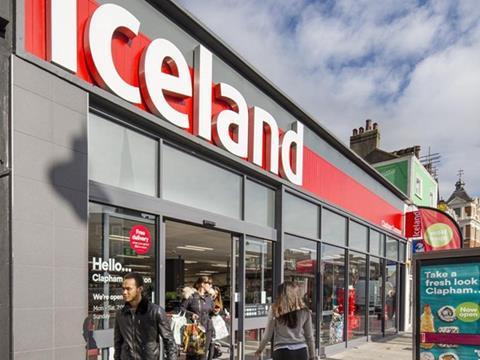 Iceland has launched an overhaul of buyer training and delisting procedures after a report by Adjudicator Christine Tacon found its suppliers were living in a "constant state of jeopardy".

In an exclusive interview with The Grocer, MD Nigel Broadhurst admitted buyers may have overstepped the mark in negotiations, which saw them come bottom in the latest GCA YouGov survey.

But he also launched an attack on large suppliers, accusing them of "bully boy tactics" against Iceland to push through price rises. Broadhurst said the new training guidance was a "black and white" guide for its suppliers on GSCOP and what language was acceptable in negotiations.

"We've also introduced a new process over delisting to ensure that when products are delisted, the delisting is carried out not just in compliance with the letter of the Groceries Code, but always in a sensitive manner, bearing in mind the specific requirements of each supplier," he said

It follows Iceland's decision 12 months ago to scrap customer complaint charges to suppliers, drop packaging charges for artwork and origination, and for packaging write-offs, and to introduce a new supplier portal to assist with cashflow 12 months ago.

A new helpline is now also being planned to help with payment issues.

He added: "We have a very small team of around 20 buyers. When you have a range of 2,500-3,000 SKUs you have to make decisions very quickly and I would expect our buyers to be acting quickly if products are not doing well after a few weeks. "I have no problems with negotiations going to the wire but I can assure you that smaller supplier and bigger suppliers who work for a longer period with us have good relationships.

"The GCA was set up to protect small suppliers from the big bully boys of the multiples.

"Our size means that our ability to influence the likes of Unilever and P&G is minuscule. In the current climate with cost of inflation such a huge issue, big suppliers have been coming to us and threatening us with non-delivery unless we increase prices. I can't imagine them telling that to Tesco. Bully boy tactics work both ways.

Broadhurst also claimed it was not operating on a level playing field, as it competed with rivals such as Poundland, Home Bargains and B & M stores.

Tacon told The Grocer Iceland had a "cultural issue" that needed to change. "Suppliers said they felt in a constant state of jeopardy and were regularly threatened with delisting in order for Iceland to get what it wanted." In the survey 18% of Iceland suppliers said the retailer rarely complied with the Code.

However, after the retailer agreed to waive its anonymity in the more detailed traffic light warning system used by Tacon, it showed there were few actual code related issues and no suppliers had actually raised an issue with the retailer surrounding a code breach.

An Iceland spokesman added: "Iceland is pleased to note that it has achieved the best score for actual compliance with the Code, with zero issues raised by suppliers during the year. We have worked hard to improve our compliance to achieve this, and feel sure this will be acknowledged by our suppliers."

"We are [also] naturally pleased that Christine Tacon acknowledged in her presentation the hard work that Iceland has put in to improve its compliance with the Code."

Tacon actually reserved her biggest criticism for Asda, which came second from bottom in the table, with 11% of suppliers saying it rarely complied with the code.

"Let's just say that considering the measures it is taking I was surprised that Iceland came out where it did. I was not surprised that Asda came where it did," she said.

"But they are very much in listening mode and I am speaking to them at CEO level about what measures they can take."

An Asda spokeswoman said: "We've listened to the GCA and worked to improve our ways of working with suppliers to ensure we're doing our job in the best way we can. This includes; ensuring our smaller suppliers are paid within 14 days, simplifying our processes and eliminating some of our supplier charges and audits.

"We will also be introducing further changes, including the expansion of a dedicated 'helpdesk' to ensure our suppliers have a single point of contact to raise any concerns."
Read The Grocer's analysis on the key points from Monday's GCA conference.