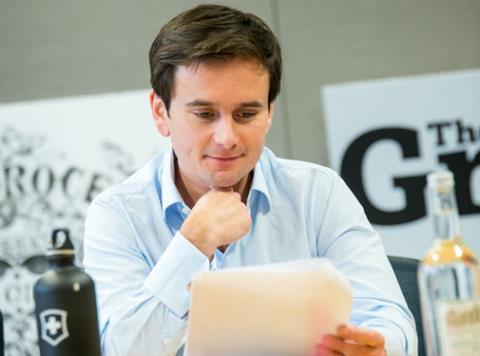 Iceland MD Richard Walker has defended its decision to stop using palm oil amid warnings from NGOs the move won't help solve sustainability issues.

The retailer announced on Tuesday it would remove palm oil entirely from its own label supply chain by the end of 2018 to tackle "devastating" deforesation in south east Asia, with Walker claiming there was "no such thing" as guaranteed sustainable palm oil on the mass market.

"The unquestioned, ubiquitous use of palm oil in everything is unsustainable. A bit like plastic, it can't carry on," he told The Grocer. "So we are saying no to palm oil until such time as they can prove zero deforestation."

While welcomed by Greenpeace as a "direct response to the palm oil industry's failure to clean up its act", the move has proved more controversial than Iceland's pledge to ditch plastic packaging by 2023.

Brands and retailers could only help "revolutionise" practices by sourcing palm oil produced to higher standards, said Gemma Tillack, forest policy director with the Rainforest Action Network. "We have developed two initiatives that go beyond RPSO and can be relied upon as verification tools for responsible palm oil," she said.

The Roundtable on Sustainable Palm Oil (RSPO), the industry standard sustainability scheme, warned ditching palm oil, which requires four to ten times less land than other oil commodities, could have "dangerous" consequences.

RSPO had already developed a voluntary add-on guaranteeing no conversion of high carbon stock forest, but "no one is buying it at the other end of the supply chain," said RSPO global director for outreach and engagement, Stefano Savi. "We need the industry to support the companies that have agreed to go one step further."

The National Association of Small Holders, meanwhile, accused Iceland of "taking money away from the poor farmers in Africa & Asia, to give to the rich agricorporations in Britain and Europe".

However, Walker stood by the supermarket's decision, stressing the urgency of the situation required an urgent response. "We can join the RSPO to talk around a table for another five years until the orangutan is extinct in the wild, or we can throw the gauntlet down from the outside and try and enact change quicker."

Iceland was "mindful" of not shifting the problem to other commodities and was working with Greenpeace to make sure the alternatives would not lead to deforestation elsewhere, he said.

The task of removing palm oil had been "much greater than we thought", but Iceland had already reformulated 50% of its products using rapeseed oil, sunflower oil and butter, Walker added.

According to Rabobank, over the last three months palm oil was priced at around $675 per metric tonne at the port of Rotterdam, while sunseed oil was $790 per metric tonne and rapeseed oil was $825 per metric tonne.

Walker admitted the replacement ingredients were "more expensive" but insisted Iceland would "not pass on a penny to consumers."

Once Iceland has reformulated its existing range and launched 300 additional lines without palm oil, it will save around 1,000 tonnes of the commodity a year, said Walker.

In contrast, RSPO data shows Tesco uses more than 16,000 tonnes of palm oil a year in its own-label products, and Sainsbury's uses more than 10,000 tonnes. PepsiCo uses more than 477,000 tonnes annually.