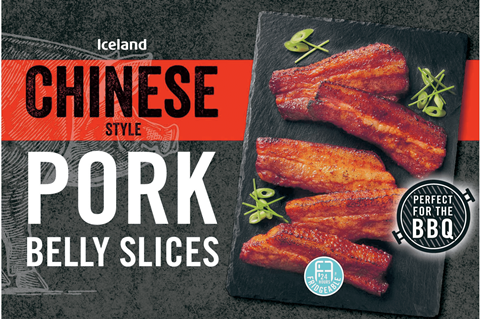 Iceland has launched new labels to tell shoppers which frozen food products can be put straight in the fridge and how long they can be kept there.
The labels will mean millions of families who don't have a freezer can nevertheless buy frozen food, according to Iceland.
The frozen food specialist is to make its trademarked 'Fridgeable' labels available to other retailers and brands, who can download the assets from its website.
The labels are initially being launched across 15 products in Iceland's frozen meat and burgers category, telling shoppers they are 'fridgeable' for 24 hours. The time refers to how long they can be kept in the fridge after defrosting.
It plans to roll them out to all applicable own-brand ranges in time, and at least double the number of products featuring them in the year ahead.
An estimated one in 10 UK households have no freezer, according to Iceland.
Household freezer capacity is also a potential constraint on Iceland's sales, since a significant proportion of its range is frozen.
"Fridgeable is a unique concept in frozen food and launching this is a particularly proud moment for me as it is another way that we can help reduce the cost of putting food on the table for those without a freezer," said Iceland Foods trading director Andrew Staniland.
"We are so passionate about the far-reaching benefits of Fridgeable that we are offering this game-changing idea to our competitors and to frozen food brands for free – the more organisations that adopt this, the bigger the positive impact will be."