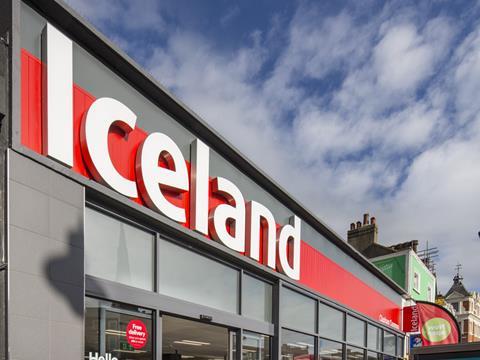 Customers at The Range home, garden and leisure chain will soon be able to buy food products supplied by Sir Malcolm Walker's Iceland retailer (The Mail on Sunday). The deal could help Iceland, which has more than 900 outlets across the UK, to combat slower growth over the past six months.
An initial agreement between the two groups will see Iceland open a store within a store at three The Range sites in the Midlands and Liverpool (The Guardian).
The UK's biggest crisp brand, Walkers, will come under pressure this week to explain why it is helping to fuel the plastic waste littering the streets and seas by producing more than 7,000 non-recyclable crisp packets every minute. A new analysis carried out by campaign organisation 38 Degrees has found that Walkers is set to produce an additional 28bn plastic crisp packets by 2025 (The Guardian).
The high street health food chain Holland & Barrett is to open vegan stores as part of a plan to cash in on the increasing number of people who shun all meat and animal products. Peter Aldis, the chief executive, said he plans to test two vegan-only stores. They will sell about 1,000 products, including beauty products and foods such as vegan ice cream and sports nutrition powders (The Guardian).
The Poundworld discount chain went bust owing creditors £226.5m, according to documents circulated by its administrators. Poundworld collapsed in June, three years after it was bought by the private equity firm TPG for £150m (Sunday Times).
One of Britain's best-known retailers says Britain's tax system should be radically changed to stop online companies having "an unfair advantage", and being subsidised by the taxes of their rivals. Justin King, former chief executive of Sainsbury's, has called for business rates to be halved, with the lost revenue replaced by a 2% increase in VAT (Sky News).
American farmers are keeping alive their hopes that chlorinated chicken and hormone-treated beef will hit British supermarket shelves after Brexit, insisting that it remains "too early" to assume that the UK will follow strict European food rules (The Times).
Deliveroo is expanding its network of 'super kitchens' across the UK as it takes the fight to its bigger rival Just Eat (Daily Mail). The food delivery firm, which is based in London, is rolling out the Editions sites so restaurants can deliver to areas where they don't have a presence.
Blue Skies, a supplier of fresh cut mango, pineapple and tropical fruit juices to the likes of Sainsbury's and Asda, smashed through £100m in ­revenues last year, but saw its profits slump as it counted the cost of the weak pound and tough times on the UK high street (The Telegraph).
Mars has withdrawn all its advertising from YouTube after one of its products was featured alongside a rap video linked to violent crime in London (Sky News).
It has been a rotten year for short sellers of UK stocks as the FTSE 100 retail companies that were most heavily bet against have emerged as some of the best-performing shares. Shares in Ocado, J Sainsbury, Next, and Tesco — all in the top 10 largest gainers in the FTSE 100 year to date — have seen the proportion of their stock out on loan to short sellers decline sharply as their share prices have surged (Financial Times).
More than half of adults in the UK are struggling to afford to drink in pubs, according to the Campaign for Real Ale (Camra). It said its research found that 56% of drinkers believe the price of a pint of beer in a pub in the UK has become unaffordable (The Guardian).
Concerns about a post-Brexit labour shortage as Britain's soft fruit growers, may help AIM-listed Frontier IP. Farmers that rely on short-term labourers from Europe during the picking season may soon look to their robots as the answer (The Times).
Vegans of the world might want to double-check their refrigerators: A major manufacturer just recalled more than 145,000 cartons of almond milk for containing actual dairy (Independent).
House of Fraser's mooted closures of more than half of its stores will go ahead after the department store chain settled a legal row with its landlords. Some 31 of its 59 shops are now to close in January 2019 (The Telegraph).
Debenhams is limbering up to lure young shoppers by putting gyms in its stores and offering money off beauty products (Daily Mail).
The American buyout titan Carlyle has gatecrashed the auction of Gaucho, the stricken restaurant chain, with a cut-price bid to buy it out of administration (Sky News).