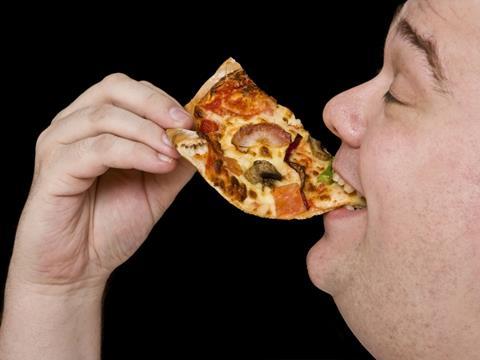 Can the Responsibility Deal survive? That was the question widely asked almost a year ago when a raft of NGOs walked out over the government's decision to shelve minimum pricing and plain packaging on cigarettes.

Now it has resurfaced again and, most worryingly for those who support the Deal, it is not just from the latest barrage of negative stories in the nationals.
The questions now seem to come from within, amid what has been described as a "shocking" lack of enthusiasm from ministers about the latest results and worrying signs that hundreds of food and drink companies are also losing faith.
On Thursday last week the Responsibility Deal website posted the latest reports from the various Deal pledges on areas such as calorie reduction, alcohol and salt, albeit with technical problems meaning that for hours the links to the pledge were a year out of date.
More surprising than the technical glitches was the lack of DH fanfare for the report, with a solitary line on Twitter the only official government announcement of updates from nearly 400 food and drink companies, which were left to promote their own initiatives - in massive contrast to the launch of the Deal in March 2011 when it received heavy personal backing from then health secretary Andrew Lansley.
"I was very surprised at how low key the response was from the government," says one leading retail industry figure. "Why wasn't there even a press release? I think there is still a commitment from [some] companies to the Deal but there needs to be a clear government signal that this is an initiative still valued in terms of the health agenda."
One member of the Deal's food network claims the lack of support is symptomatic of a recent loss of direction.
"We are working in a much more random manner than before. There are still things being discussed but it is not in such a co-ordinated way."
The Grocer has learnt that the DH report was delayed for two weeks because ministers were worried at the large number of firms that had failed to report in time for the April deadline. Around 170 companies and organisations had failed to file their updates in time to be included in the annual reports.
So why are companies not bothering to report their progress?
"I don't think companies are bored of it, but I think there is actually quite a burden for this reporting process," adds the retail source.
"There is a bit of fatigue among companies for the voluntary approach," adds a source on the Deal's food network. "You have to put yourself in the position of these companies and ask - would you rather devote huge amounts of time and energy filling in Deal reports or would you be better off with a good customer-facing website. No right-thinking member of the public reads the reports."
" I was surprised how low key the government response was"

Leading retail figure
As well as a collective failure in form-filling, there have been numerous examples in recent months of the Deal becoming increasingly toothless in getting companies to agree joint action. In April The Grocer reported the government had dropped plans for a clampdown on the promotion of products high in fat, salt or sugar in stores after retailers refused to sign up to proposed measures, including a ban on so-called guilt lanes and an agreement to skew price and reward-based incentives to healthier products.
Better off going it alone
The idea was binned for being "too commercially sensitive" and instead the DH gave the green light for companies to go it alone with action, with Lidl and last month Tesco making announcements that they were banning sweets at checkouts. "Companies like Tesco have realised they can get more coverage by doing their own thing," adds the food network source.
Last week Mondelez, owner of Cadbury, revealed it was following the lead of Mars by making a pledge under the calorie-reduction deal, committing to stop selling single-serve confectionery over 250 calories in the UK from the end of 2015. One source from a rival company claims this, too, had been discussed as a potential sector-wide pledge but Mars didn't wait to be asked, and with Mondelez following suit, Nestlé this week put out a frantic press release saying it would hit the 250 calorie cap ahead of its great rival. "We are announcing that we will meet the 250 calorie cap by the end of the year, a year ahead of the pledge and our competitors," said Nestlé. "We're almost there (88%) at this time."
Meanwhile the health lobby has been whipping up a storm with a highly co-ordinated effort to convince the DH and bend the more sympathetic ear of Public Health England that regulation is the way forward, with leading protagonist Action on Sugar, which has managed to set much of the agenda in the health debate of late, arguing the Deal is a dead duck.
"It's completely failed," says science director of Action on Sugar Dr Aseem Malhotra. "As far as AOS is concerned, it needs to either be completely changed or scrapped."
"This annual update shows the government's flagship public health policy is not delivering the results we need," shadow health minister Luciana Berger told the Grocer this week.
Level playing field
AOS also claims the likes of the BRC are secretly in favour of regulation, rather than the painful reporting process associated with the Deal.
"It's far too simplistic to say that," says Andrew Opie, director of food at the BRC. "But we do not automatically oppose regulation. I'm certainly not saying that we back a sugar tax or targets, but regulations can lead to a level playing field. I think it's misleading to link it to sugar but we have said there may be a role for regulation alongside voluntary initiatives."
For a government anxious to avoid a nanny state approach, regulation would be yet another high profile u-turn on health policy, but with the war on sugar dominating the headlines few would bet on the Deal being around for the long haul.
How is the Responsibility Deal faring?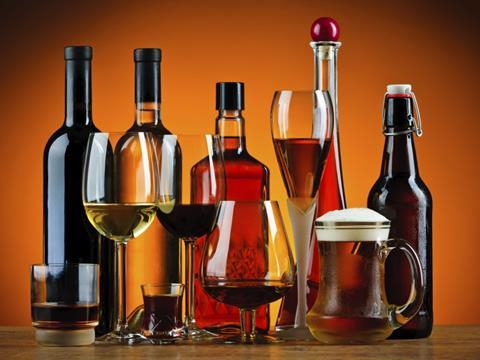 Booze
253 million units removed from market in 2012, says DH progress report on pledge to remove one billion units sold annually by December 2015.
Heineken UK said last week it had exceeded its target of removing 100 million units.
Diageo said it was continuing to develop lower-alcohol wine and wine-based drinks following reduction in strength of market leader Blossom Hill.
Carlsberg said it had removed 35 million units by launching 2.8% abv Carlsberg Citrus, and plans a second variant in 2014.
Asda taking "national delisting measures"; Sainsbury's working towards 2020 target of doubling sales of lower-alcohol wine; Waitrose canned Waitrose Reserve cider and cut 229,600 units in 2013.
Further pledges on industry-funded alcohol education in schools; moves on cards to work more closely with local authorities in problem areas.
Plans by Portman Group for industry pledge limiting portion size on high-strength alcohol still under negotiation.
Calories
Mondelez followed the lead of Mars in announcing a calorie cap on bars. It will no longer make or sell single-serve confectionery over 250 cals in UK from the end of 2015.
Tesco said it had cut two billion calories from its juices, following the one billion calories removed in 2012.
Britvic slashed 2.2 billion calories from kids' drinks market by stopping selling full-sugar Fruit Shoot in GB.
Aldi first retailer to launch ready meals with a green colour code for all front-of-pack nutritional components.
Asda: nine tonnes of sugar removed from condiments and table sauces
Burton's: reformulation across brands such as Jammie Dodgers resulting in national reduction of 700,000 cals per day for its customers in 2013.
Coca-Cola - introduced a new slimline 250ml format can of Coca-Cola widely available across Coca-Cola, Diet Coke and Coca-Cola Zero brands.
Dairy Crest - core range of Frij (chocolate, banana and strawberry) reformulated to have less than 5% added sugar - 24 fewer calories per bottle.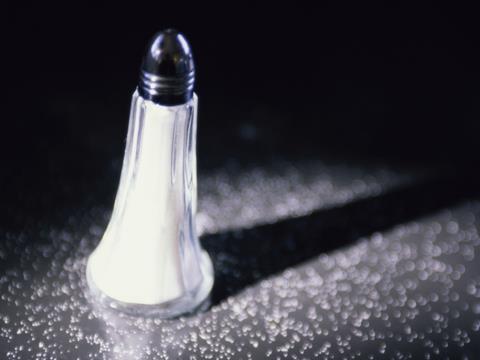 Salt
Just five companies so far backing DH's new salt reduction targets for 2017 including McCain Foods and Weetabix, although more in talks to sign up.
Others are still struggling to hit their 2012 targets and several companies said further developments would depend on technological breakthroughs or competition factors out of their hands.
M&S said there were "considerable food safety challenges" around further salt reduction for cooked and uncooked meats.
Aldi said it was hamstrung by its business model, which meant it was "commercially difficult" for it to reduce salt content independently.