This morning Tesco CEO Dave Lewis revealed the retailer's new discount chain Jack's, in Chatteris, Cambridgeshire. The chain, named after Tesco founder Jack Cohen, will carry roughly 2,600 product lines, the vast majority of which will be Jack's own label. The new chain is designed to "bring customers great-tasting food at the lowest possible prices" and promises to "proudly support Britain's food producing communities". Here's a first look at the new store.
Jack's Chatteris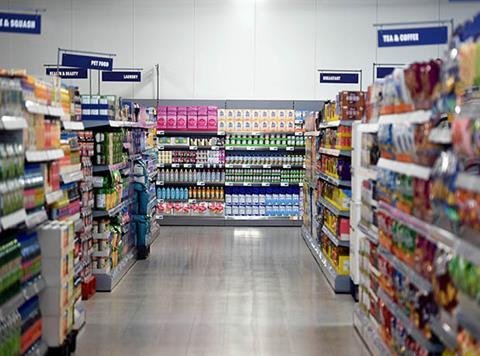 Over the next six months Tesco will launch 10 to 15 Jack's stores in the UK. The first two stores will open on 20 September in Chatteris, Cambridgeshire and Immingham, Lincolnshire.
"The stores to follow will include a mix of entirely new sites, sites adjacent to existing Tesco stores, and a small number of converted Tesco stores." says Lewis.
Fresh Five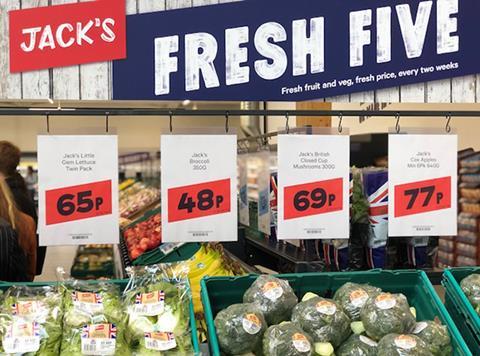 The chain will run a Fresh Five promotion across fruit & veg, which will change fortnightly. The offer is similar to the Lidl Pick of the Week and Aldi Super Six offers, which change on a weekly basis.
Express checkout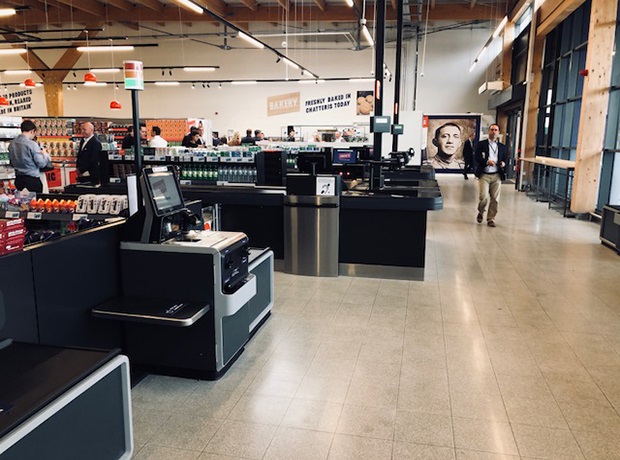 Customers have the option to use the Jack's Shop Smart app, which allows them to scan items as they go and use an express checkout option. The app also allows customers to track their total basket spend as they shop.
Beer, wine and spirits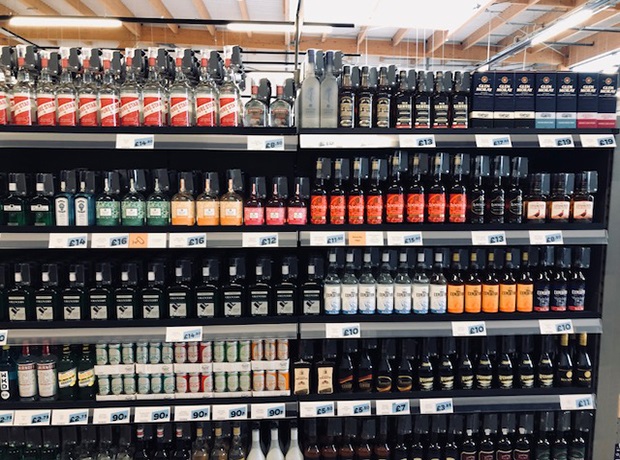 The Jack's BWS aisle features a selection of branded and own label lines, including a range of RTD canned gin, rum and vodka drinks.
Own label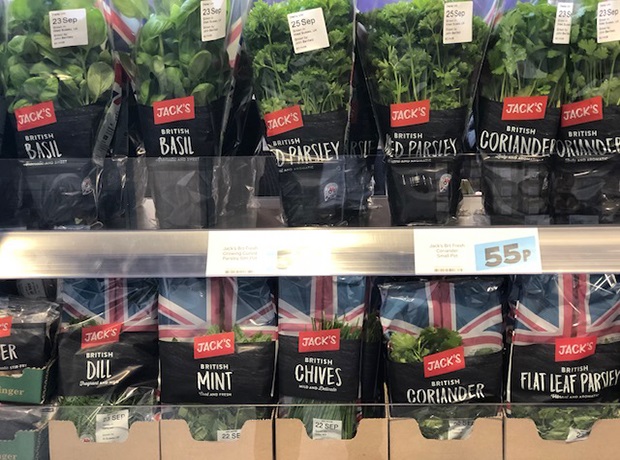 Some 1,800 of the 2,600 products stocked in store are Jack's branded. Tesco's Farms brands will not feature in the product mix.
Branded lines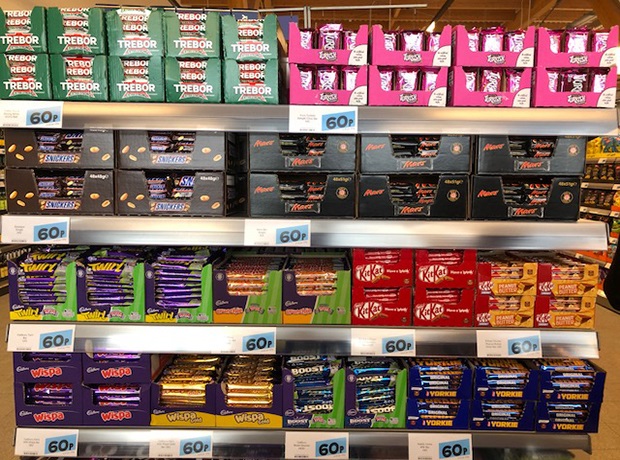 The chain will also stock a selection of familiar branded grocery lines.
British provenance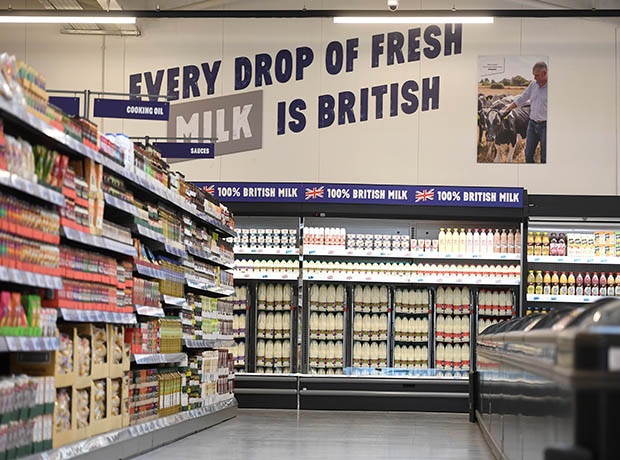 British provenance will be a key point of difference for Jack's, with eight out of 10 products grown, reared or made in Britain.
Price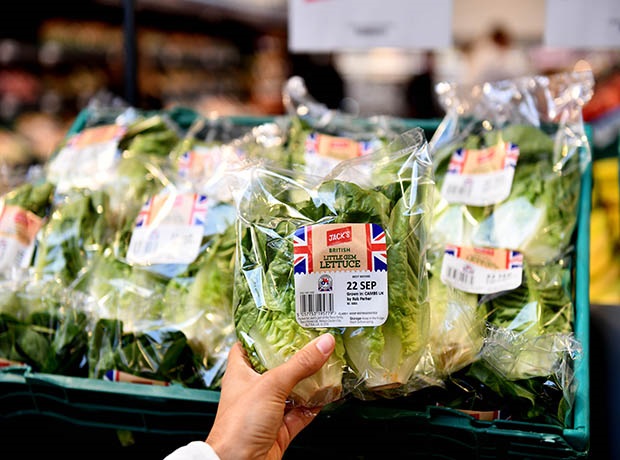 Jack's will operate "a low-cost business model that is designed to keep costs low and prices down" with "no fancy fixtures or fittings, and no added extras".