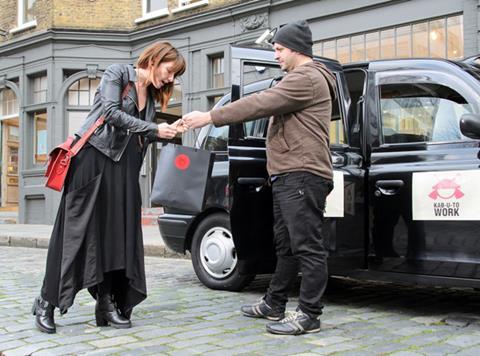 Noodle brand Kabuto is trialling a service offering hungover office workers a bespoke taxi ride into work.
The Kab-U-To work taxi will collect passengers from home the morning after their office party, and drive them to work accompanied by soothing music. The cab service also includes a hangover rescue pack containing paracetamol, fresh orange juice, mints, sunglasses and a pot of hot Kabuto Noodles to eat on-the-go.
Crispin Busk, founder of Kabuto Noodles, said the idea was born after fans named Kabuto noodles as a favourite hangover cure. "We wanted to take this a little bit further and provide the ultimate hangover service. With the hectic Christmas season in full swing we know that people need a helping hand," he said.
A limited service can be pre-booked in London via email or Twitter but the noodle brand is considering expanding the service to other cities.