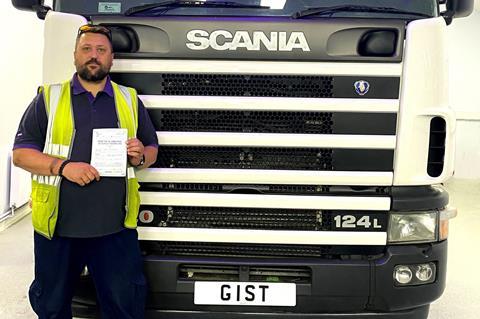 Gist's newly-qualified round of HGV drivers will be delivering product to stores in time for Christmas.
The logistics company set up its own in-house driver academy last month in efforts to tackle the current labour shortage.
Gist's HGV training and testing centre in Spalding, Lincolnshire, lets aspiring drivers train and sit their Class C+E driving test.
As part of its first recruitment round, the company brought in 80 eligible Class C drivers and provisional HGV licence holders.
Now, it said its first cohort of graduates are already driving across its network and transporting chilled products for customers such as M&S.
"The government is taking steps to support the industry, which is a welcome move. However, the reality is more still needs to be done and fast," said Gist's MD temperature controlled logistics, Julian Bailey,
"That is why we have launched our in-house accredited training academy so we can produce home-grown talent and train the next generation of drivers."
Gist expects the driver training and testing programme to deliver up to 300 newly qualified HGV drivers for the business each year.
The firm fully funds all training costs and fees associated with obtaining the licences, as well as travel and accommodation costs, as a way to encourage more people to become HGV drivers.
Successful applicants will also benefit from Gist's sign-on and retention bonuses worth up to £5,000 payable over their first 15 months of employment – a measure the company announced in early August to boost HGV applications – in addition to "competitive pay".
Back in September, Gist CEO Michael Chambers said the logistics industry had "a critical part to play in addressing the HGV driver shortage".
"Training and developing home-grown drivers is the most sustainable way out of this crisis, which is likely to be with us for some time to come."