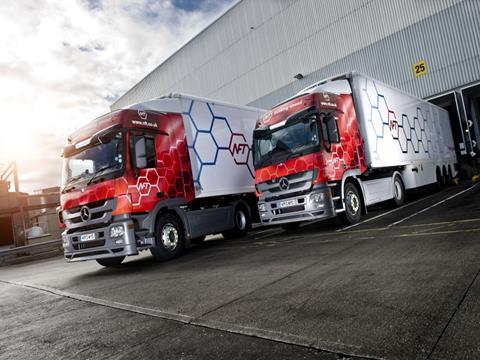 Logistics operator NFT says its deal with private equity backer EmergeVest will enable it to expand into international markets.

Speaking to The Grocer this week after confirming that the Hong Kong-based private equity firm had bought a majority stake in the business from Phoenix Private Equity, CEO David Frankish said the deal would enable the company to break into overseas markets within "two to three years."

However, he stressed, the business would also continue to grow its core market in the UK.

NFT announced EmergeVest had bought out Phoenix's entire shareholding earlier this week. The deal, which Frankish said valued the business at "more than £60m", also included integrated debt funding of up to £42m provided by Investec Growth & Acquisition Finance.

The management team will remain in place and retain their existing shares in the company.

"There's a need from our customers for more innovation in the grocery supply chain," said Frankish, who added NFT saw "a lot of opportunity" for growth both in the UK and in overseas markets including Northern Europe and China. "It will continue the growth story for NFT."

Phoenix Private Equity partners bought a majority stake in NFT in 2006 when it helped finance an MBO from Northern Foods. Since the buyout, NFT said its sales had increased 49% to £170m.

EmergeVest MD Heath Zarin added: "We believe the company is well positioned to expand its service offering within the UK and to enter new overseas markets. We are very excited about NFT's growth prospects and ability to provide an ever-expanding suite of leading edge services."

When first asked about the deal by The Grocer in November, NFT denied any knowledge of the potential sale.