Whether it's the ongoing fallout over Brexit, or shock brand culls in the mults – it's been a year packed with events of epic proportions…
Seismic deals, almighty spats and triumphant change - it's been a year packed with events of epic proportions for the food and drink industry. We reflect on a few of those stories that made the biggest impact of all. Whether it's the ongoing fallout over Brexit, shock brand culls in the mults or the 'Chicken King' himself being dragged before MPs, scroll on…
---
Political hot potato of the year
Fox in a pickle as Brexit fallout goes chemical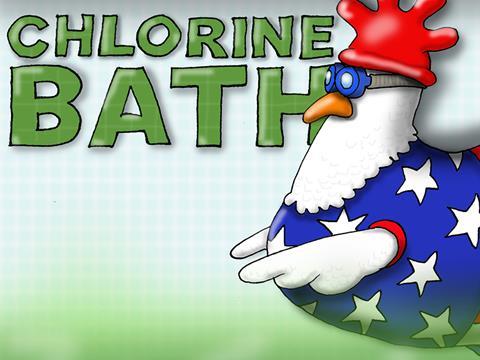 The British love their chicken roasted, peri peri or poached, but as Liam Fox discovered in October, they aren't keen on having it chlorinated. It's potentially on the menu thanks to Brexit, and the subsequent opportunity of a new trade deal with the US, which routinely cleans its chickens in chlorine.
The process doesn't sound edifying, but chlorine poses no health risks unless the concentration is too strong. The problem is that washing chicken carcases in chlorine is used as a catch-all preventative measure against bacteria, which risks producers relaxing welfare standards knowing that rinsing the birds in chlorine will clean things up later.
It's precisely that concern that led the EU to ban the practice in 1997. And given the troubling allegations of food safety violations levelled at 2 Sisters in September, 
a relaxation of welfare standards is the last thing the UK chicken industry needs.
Post-Brexit, the UK could technically relax the rules for imports, but it could hardly expect domestic producers to adhere to some of the best welfare standards in the world only to be undercut by cheaper rivals with less stringent policies in place.
The trouble is that a new and improved trade deal with the US, and other non-EU countries could be vital in the wake of Brexit, especially as negotiations with the EU continue to stall.
So, as Brexit secretary, Fox finds himself in a pickle. He's tasked with securing new trade deals but finds complications like chlorine around every corner, even within the cabinet: environment secretary Michael Gove ruled out chlorinated chicken just as Fox was trying to dismiss it as a "detail" to be ticked off as the UK progresses towards a new trade agreement.
But as Brexit is proving, there are little details emerging everywhere that may have persuaded the 17.4 million Brits who voted for Brexit to do the opposite had they known what was going to happen.
Not least the impact on the price of a basket of shopping, from fresh fruit & veg, to chocolate, coffee and olive oil, on all of which Britain relies heavily on imports – so they cost more post-Brexit thanks to the fall in the value of sterling.
In August, the BRC even issued a warning that shelves could be left bare unless a customs deal can be struck, saying "to ensure supply chains are not disrupted and goods continue to reach the shelves, agreements on security, transit, haulage, drivers, VAT and other checks will be required to get systems ready for March 2019".
It's a fraction of the mindboggling trade 'details' the government will now have to grapple with after agreeing its 'breakthrough' divorce deal earlier this month, with the toughest talks yet to come.
---
Bombshell of the year
Wholesale world shaken up by Tesco-Booker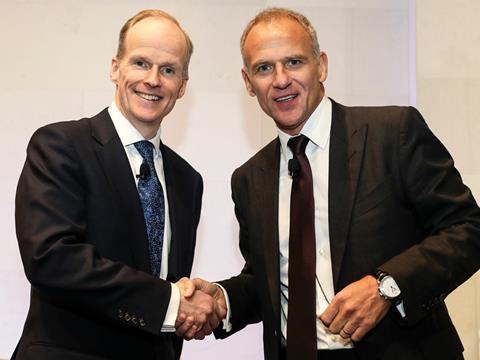 Did anyone see this one coming? Though Morrisons had been making some small plays on the wholesale side, the explosive news that Tesco would be merging with Booker in a £3.7bn deal still came as a huge shock when it was announced in January.
Surprise gave way to questions, from the rationale behind the move to what it could mean for competition in the sector.
The answers to all that (and more) can be found in The Grocer's exclusive interview with Charles Wilson and Dave Lewis. But it's summed up in this quote from Wilson.
"Tesco is the UK's leading retailer. Booker is the UK's leading wholesaler. Put those two together you will have a leading British player that is able to compete with anybody internationally that comes our way."
Competition is not about "hoping the government protects your little island," Wilson added. It's about competing with the likes of Aldi, Costco, Sysco and increasingly, Amazon, he explained.
An intervention by the Competition & Markets Authority was inevitable, with confirmation in July it would face a Phase 2 investigation before being given the go ahead, despite widespread opposition to the merger from the wholesale industry, the CMA gave the deal a provisional green light in November (with rubber stamping expected next week). And what's more, the CMA let the deal sail through without a single remedy.
As surprising as the deal was, its true impact is still being felt. Already, it's led to consolidation in the wholesale sector, with Nisa (qv) selling up, McColl's (qv) and Costcutter switching supply (qv) and Palmer & Harvey going bust (qv). Expect more to follow. But it's also certain to have caused some real soul searching among the major mults. How do you follow that?
---
Cock-up of the year
Apprenticeship levy: you're fired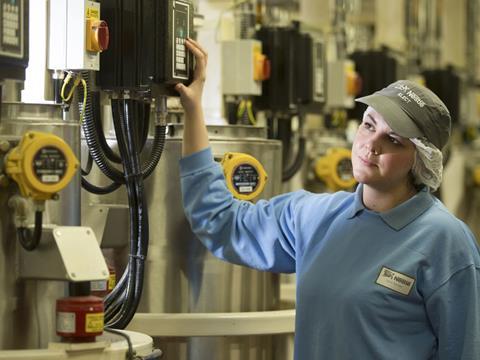 Big ambition, mass confusion, disappointing results and disillusionment – the Apprenticeship Levy has not got off to a good start.
Launched in April, the scheme requires UK employers with a pay bill over £3m a year to invest 0.5% of that bill in apprenticeships, with the aim of creating a new generation of apprentices. Unfortunately, government data shows a 61% drop in new starters following the levy's introduction.
That's bad news for fmcg, which is facing a looming talent shortage, according to the FDF. The government has suggested a "period of adjustment" is required for the scheme to get going. Critics, including the BRC, say it needs to be more flexible.
It's by no means the worst political decision of the year, however. Theresa May's call to launch a general election was unquestionably a bad one.
A disastrous campaign saw May cede her majority government. She was forced to turn to the DUP – which came back to haunt her when it was able to dictate to May the terms it would accept as part of her stuttering Brexit negotiations.
Quotes of the year 2017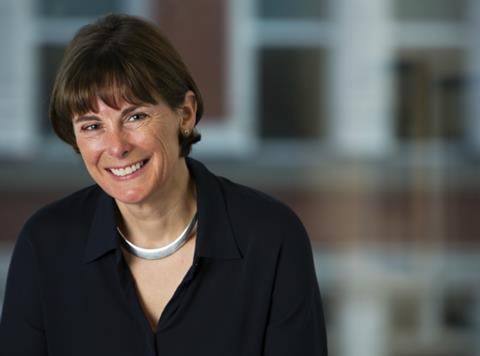 ---
Spat of the year
JS in hot water over Fairtrade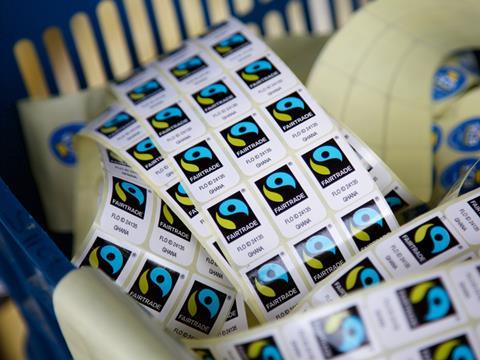 Sainsbury's prides itself on its ethical stance but it's risked jeopardising that this year after axing the Fairtrade label in June, replacing it with its Fairly Traded equivalent, starting with tea.
The mult said instead of farmers simply being paid premiums it required action plans which would then provide "tailored advice, data and practical support" to ensure the funds are spent effectively. "It's a weak argument to say they know what to do with the money better than the farmers themselves. It's the opposite of the empowerment Fairtrade has given them," said Oxfam.
Protesters hit the Sainsbury's agm and threats of boycotts were all over Twitter.
---
Scoop of the year
Heineken feels force of Tesco's range review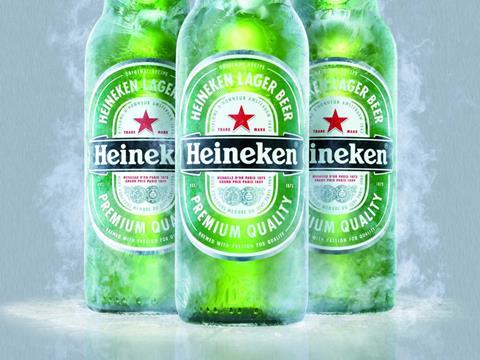 Our top scoop was the revelation by buying & supplying editor Carina Perkins, that Tesco had axed over half the Heineken beers, lagers and ciders it carried in its stores.
World brands like Amstel, Sol, Tiger and Kingfisher were axed entirely, while stalwarts John Smith's and Foster's, were cut to just one or two SKUs – wiping £60m off Heineken's sales (0.5% of global sales) at a stroke, according to SocGen.
Part of Tesco's slow and steady comeback has been down to its range rationalisation, but Heineken was arguably its highest-profile victim to date, raising the question of whether Tesco's decision to swap out some Heineken brands and replace them with craft beers was simply a savvy decision to give craft-beer loving customers more of what they want, or whether the two had fallen out over a post-Brexit price hike.
Certainly some of the delisted brands hadn't been performing well, but plenty of others, like Amstel and Kronenbourg 1664, had been doing just fine, which steered plenty of opinion towards the latter theory, especially as Tesco gave more shelf space to brands from Molson Coors and AB InBev. As Tesco proved during last year's Marmitegate, it's no pushover with bullish behaviour from suppliers blaming Brexit.
---
Big brother move of the year
Government keeps tabs on fags and booze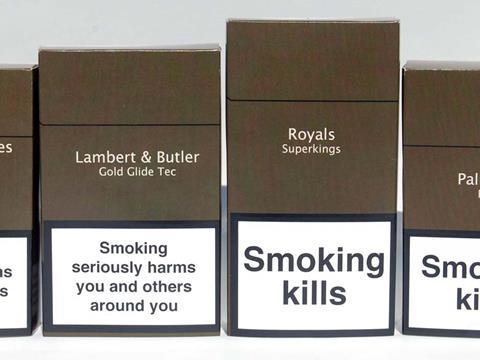 With the public purse so stretched, it's no small matter risking £12bn in tobacco duty on plain packaging for cigarettes. With brands stripped of all branding it's been called a smuggler's charter. But in April it happened anyway.
The packaging is in fact anything but plain, featuring visceral images of rotting gums, eyes and internal organs, or one of a child being fed oxygen thanks to his lungs being fogged up by second-hand smoke.
Meanwhile in November, the Scottish government proposed a minimum price per unit for booze, as "harmful drinkers" are spending almost half of everything they spend on alcohol on the super cheap and super-powerful stuff, like white cider.
---
Sell out of the year
Prue caves in for cake (and cash)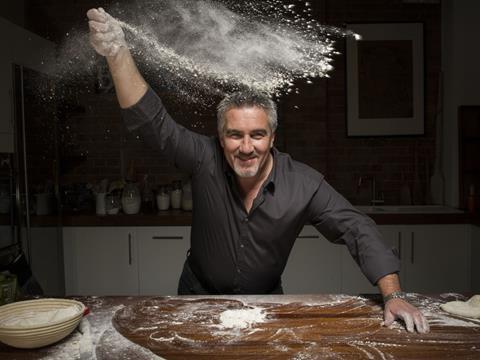 If you're looking for a Bake Off sell-out then Paul Hollywood is guilty as hell, chasing the cash to Channel 4. But arguably it's Prue Leith who takes the biscuit, abandoning a career spent encouraging healthy eating and writing cookbooks on the subject to join a show about eating large quantities of sugary, buttery, icing covered cake. Not to mention the fact she couldn't even keep the winner to herself.
---
Exit of the year
Chris Dee says bye-bye Booths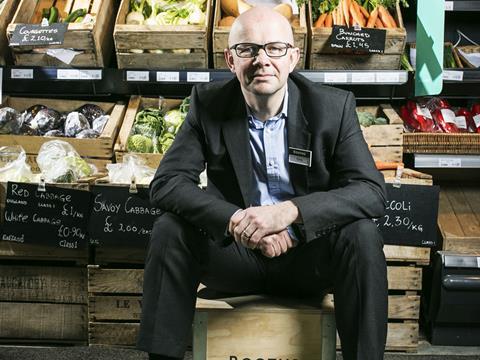 Booths insisted it was an amicable split, but if Chris Dee was fired by Booths after two years, he can always blame force majeure. Storm Desmond forced him to shutter three flooded stores before his debut Christmas and Booths never regained momentum. He was also dealing with the additional distraction (and cost) of opening four stores in a year – relatively rapid growth for the genteel grocer – and the expansion could not have come at a worse time, as it met with the full force of the discounters.
Either way, Edwin Booth put the chain up for sale six months later, with a figure of £150m being touted. Brought in to stabilise a flailing Asda before passing on the reins to Roger Burnley, the swift exit by media shy Sean Clarke in November came as less of a surprise, with Burnley narrowly missing out on the same role only a year earlier.
---
Victory of the year
Courtauld sign-ups kick off year of wins on waste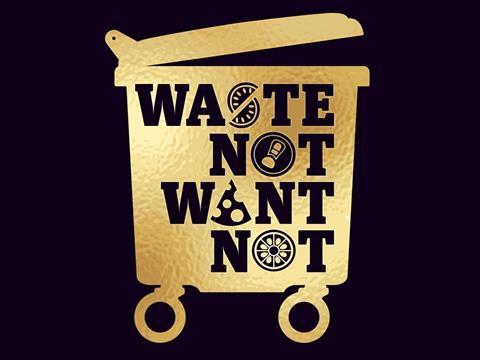 It was the best of new year's resolutions as 40 major food and drink companies signed up to a ground-breaking commitment in January to double surplus food redistribution to charity by 2020, in a massive boost to The Grocer's Waste Not Want Not campaign.
That same month tweaks to legislation came in to save thousands of tonnes more surplus food to go, while Lidl announced its first foray into redistribution.
In April, there was a bold set of recommendations from MPs. In May FareShare announced that donations were up double digits. In August came news that high street giant Starbucks would slash prices near closing time to reduce waste. And Tesco convinced 24 of its biggest suppliers to share surplus data in September. Two months later the leading supermarkets agreed on a common methodology as they vowed to report food waste figures.
But in 2018 we want business to get even more serious about surplus. That's why in November The Grocer launched a petition calling for government to consider how a £10m-15m subsidy per year could fund an extra 100 million meals per year, worth at least £150m for UK charities. Please sign our petition at https://petition.parliament.uk/petitions/204156. Thank you.
---
Exposé of the year
'Chicken King' hit by scandal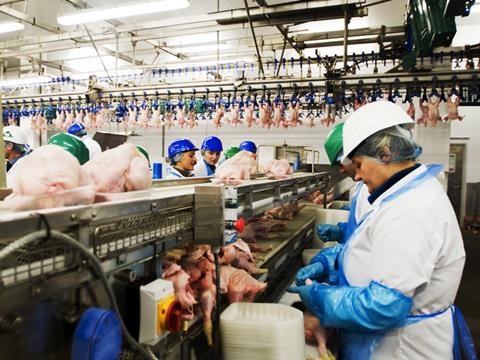 Ranjit Singh has been well and truly grilled since The Guardian and ITV alleged food safety violations at a 2 Sisters site in West Bromwich in September.
Never mind Efra's enquiry. What did customers say of alleged safety breaches like picking up chicken pieces from the floor and altering kill dates? After shutting the site, it launched an investigation, fired an employee, and introduced new training.
---
Slow car crash of the year
CEO says sorry as P&H reaches the end of the road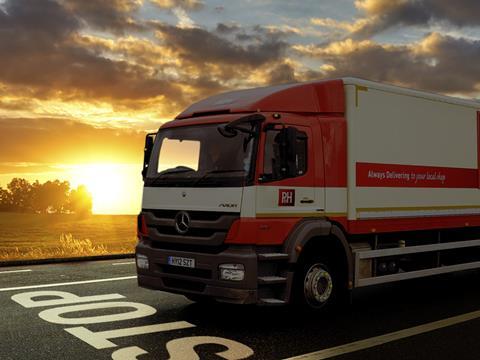 November brought sad times as wholesaler P&H collapsed into administration with the loss of 4,500 jobs, after rescue talks with US private equity firm Carlyle failed.
Although the November payroll had been paid, P&H's creditors face exposure of £500m and the collapse has left retailers large and small struggling to find stock.
In a year of surprises, this was not one of them. P&H had been struggling for years thanks to unsuccessful supply deals, weak contracts, and a growing debt pile, while hefty handouts to its preferential shareholders further weakened its balance sheet. All of these created availability issues. Add to that a string of bad news – that its biggest rival (Booker) was joining forces with its biggest customer (Tesco), that McColl's was switching supply to Morrisons, and Costcutter's was bailing in favour of the Co-op – and Tony Reed, who took over as CEO in 2016, was forced to admit defeat.
"I want to say sorry," he told The Grocer. "I didn't join P&H to then have 4,500 loyal and hard-working colleagues lose their jobs. Or for banks and credit insurance companies and suppliers to lose hundreds of millions of pounds. Or to cause chaos in the customer base, forcing thousands of retailers to make alternative plans."
---
Switch of the year
Savvy McColl's signs supply deal with Morrisons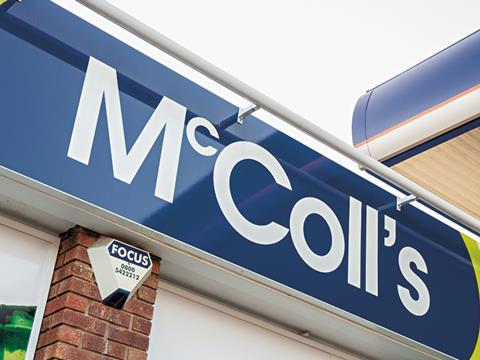 As news of the Tesco-Booker merger sunk in, and knowing the future of joint wholesale suppliers Nisa and P&H was increasingly uncertain, McColl's didn't mess about, signing a six-year deal with Morrisons to supply all its 1,300 c-stores and 250 newsagents. The move is not without risk: the track record of Morrisons as a wholesaler is limited (it's using DHL for deliveries), and the subsequent collapse of P&H has created headaches (it was not due to switch supply till next July and McColl's has had to go cap in hand to Nisa on a temporary basis), but there's no doubting the quality improvements Morrisons supply will bring – or the boost to margins.
---
Saucy stat of the year
Mayo elbows aside ketchup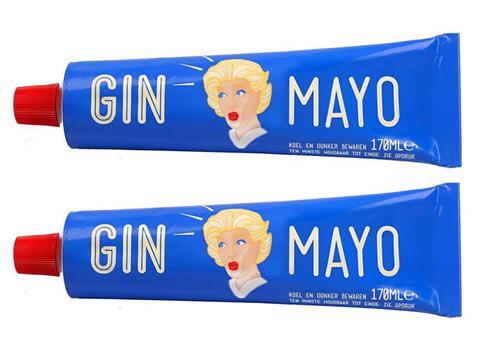 First it was tea losing out to coffee as the nation's favourite hot bev. Now ketchup has been overtaken in the battle of the condiments by mayo. Brits spent an extra £9.8m on it, with new variations, flavours and brands – even a cheeky gin mayo that ticks two boxes at once. Meanwhile poor ketchup faces a less rosy future, with its high sugar content making it a no-no for many millennial parents.
---
Trend of the year
Bloody good news for veggies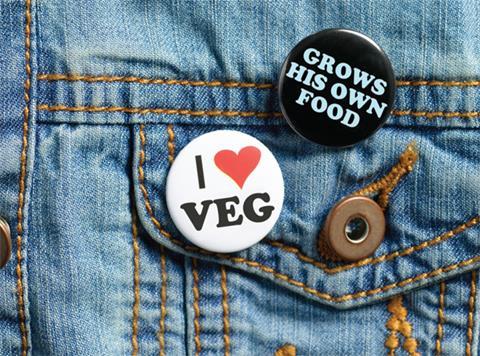 Ethical eaters have never had it so good. Or been so numerous. There are now half a million vegans (a 360% increase in the past decade) and three million vegetarians chowing down on a truly burgeoning selection, from burgers that ooze 'blood' to festive vegan cheeseboards, chocolate and desserts. Even meat eaters want in, as so-called flexitarians salvage their conscience.
---
Soap opera of the year
As Sainsbury's pulls out, Co-op buys Nisa… just
With more drama than a wedding on Albert Square, the saga of Nisa's sale rumbled on all year, but at least there was a happy ending (for most), as a deal was finally struck with the Co-op, and a family reunion beckons with the Co-op also striking a supply deal with Costcutter.
It was never going to be easy. The member-owned collective, made up of fiercely independent retailers, had rejected offers in the past from Costcuter, Bibby, Morrisons.
Bestway too was given short shrift at the start of the year. Nevertheless, the Tesco-Booker merger (pxx) and the McColl's contract loss (pxx) focused minds. So after Sainsbury's and the Co-op came in with big offers, an exclusivity agreement was signed with JS… only for it to pull out, paving the way for the Co-op.
Already deemed a better fit by some Nisa members, the £137m offer from the Coop was unanimously recommended by the Nisa board to be put to a vote by members (for the first time in its history). Amid the upheaval of CEO Nick Read leaving without explanation and interim boss Arnu Misra having to be rushed in, members delivered their verdict in mid November. It was mighty close, with votes only 0.79% over the 75% threshold needed. Now all it needs is CMA approval. Will there be a final twist?
---
Tipple of the year
More of us Brits get a taste for gin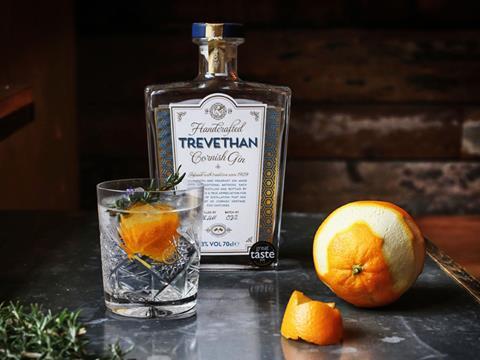 Gin has always has been popular. But Brits are now swilling it down in greater numbers than since records began. Why? It's about simplicity, subtle variability and versatility. It's cheap and quick to distil, and ticks the provenance box. Fever Tree has helped too. Despite duty rises causing the price to rise by 6% over the year, value sales of gin were up £45m (13.5%), reaching £380.5m.
---
Comeback of the year
Iceland benefits from Walker's golden touch
Sir Malcolm Walker has never made any secret of the fact he will have to be carried out of Iceland in a box rather than retire, but after 2017 they will probably have to cryogenically freeze him and prop him up in the foyer.
It's not just that he received his knighthood in November, or that he waltzed off with The Grocer Cup in October. It's that a couple of years ago, when Iceland was in what he described as "deep shit" there didn't seem to be an easy way out for the business, which was flailing on the high street in the face of increased and more agile competition.
Iceland wasn't the only one in trouble, but as others continue to flounder, its comprehensive, energetic, adventurous and ambitious approach to restoring momentum has paid off, with sales swinging from a 2.7% decline in 2016 to a 4.4% uplift in 2017.
It's happened via smart store refurbishments, a rapid expansion of its The Food Warehouse fascia, new commercial tie-ups with popular high street brands, a drastically improved own-label offer, and a rejuvenated website, both of which won Grocer Gold awards.
In November Iceland opened its 900th store (its 100th in four years) and there will be more to come.
---
Food scare of the year
Fipronil farce sees scramble to cut egg products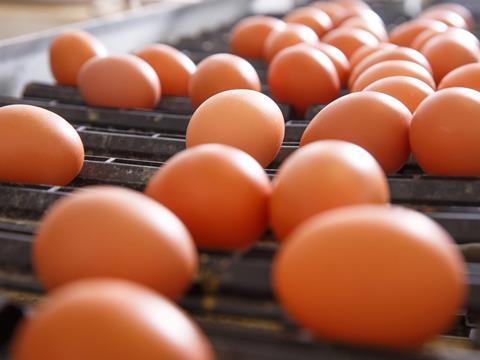 Eggs are always getting into hot water. Salmonella is a distant memory, but in August the fipronil scandal hit – and it was almost as farcical as in 1988 when Edwina Currie made her gaffe.
At first the FSA said no eggs imported to the UK from the Continent had been contaminated by fipronil, an insecticide used to treat lice. That grew to "a very small number". Which turned out to be 700,000.
The supermarkets scrambled to remove egg products from stores (fresh shell eggs weren't affected) but sales slumped, particularly of cheaper caged hen eggs.
There was better news in October, when the FSA ruled runny eggs could be eaten by pregnant women, babies and elderly folk.
---
Battleground of the year
Supermarkets scrap over speed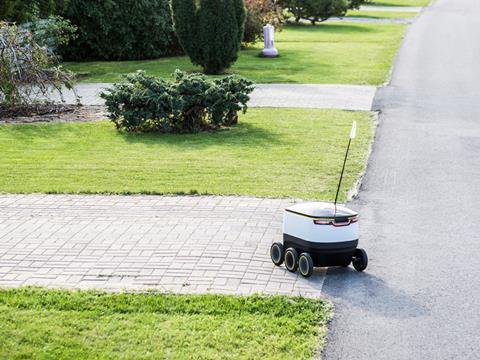 It got vicious along the last mile in 2017. In May, Tesco told us it would be trialling a one-hour delivery service in central London. Ocado fought back in June, showing off a prototype of its driverless delivery van. Tesco edged ahead again later that month with its Starship robot trial. And in August, Sainsbury's upped the ante with what it claimed was the first sub-60 minute click & collect service.
---
Identity crisis of the year
Waitrose glams up in-store cafés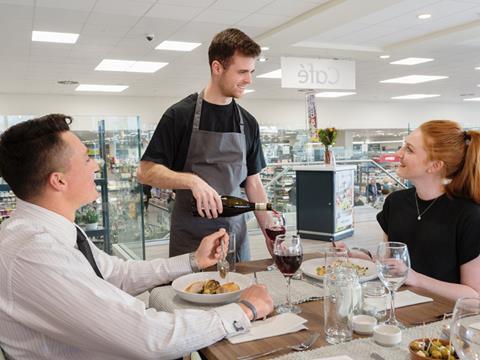 Eating at a supermarket café has never been a recherché experience, though Waitrose's Supper Club upped the glam at its smart Haywards Heath store when it launched in April. But though it has received "positive feedback" it has "no firm plans" for more.
Meanwhile Sainsbury's stuck to the junk, "taking on Domino's" in October by allowing shoppers to call and order pizzas, then collect. It's still on trial but it's unlikely Domino's is having a mozzarella meltdown. JS also launched two albums on its own vinyl-only label to tap into the hordes of 40-somethings that wander around muttering about how amazing vinyl is while simultaneously downloading another back catalogue to their smartphones in sixty seconds.
---
Worst campaign of the year
Dove and Pepsi offend as Oddie offers an oddity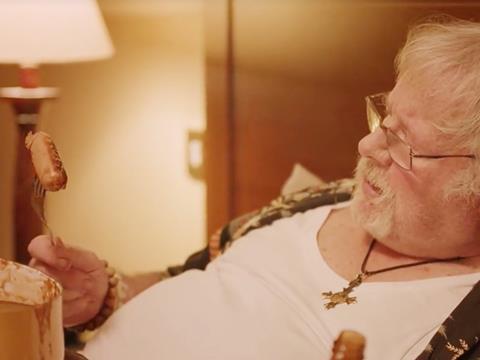 Ever wanted to see Bill Oddie eat cheap sausages with his mistress in a grubby hotel room before being menaced by a pig with a knife? Me too, so the surreal ads to promote high welfare standards and encourage shoppers to opt for organic sausages by pressure group Farms Not Factories made quite the impact.
It was hard to see what point they were trying to make though: the trio of ads were by turns baffling, bizarre and grubby – but they weren't nearly as offensive as the Dove campaign where a black woman turned white after using its body lotion. Unsurprisingly the US ad was slammed as racist and Dove later apologised "deeply and sincerely for the offence caused". But it emerged it had produced a similar ad in 2011. Again, bizarre.
Yet it was Kendall Jenner, darling of the fashionistas, who generated the most outrage and ridicule with her Pepsi ad. It showed Jenner brokering peace between a protest march and the police by handing a cop a can of Pepsi. Outraged critics accused Pepsi of taking advantage of movement Black Lives Matter to sell more cola and ridiculed Jenner. Pepsi apologised for "missing the mark." A massive understatement.
---
Tabloid overreaction of the year
Burnt toast fears a bit overdone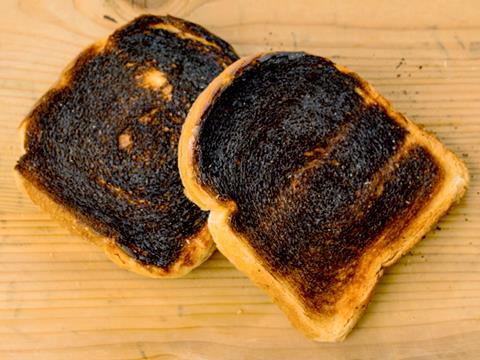 Turn down the dial on your toaster or face certain death. That was the conclusion of the tabloids to the FSA's warning in January that the chemical acrylamide could cause cancer. The FSA went on record to say there was no need to "panic" over burnt toast. That said, new EU rules in 2018 will require biscuits, crisps and other snacks to lighten up to cut down on the chemical.
---
Acquisition of the year
Amazon worries retail with deal for Whole Foods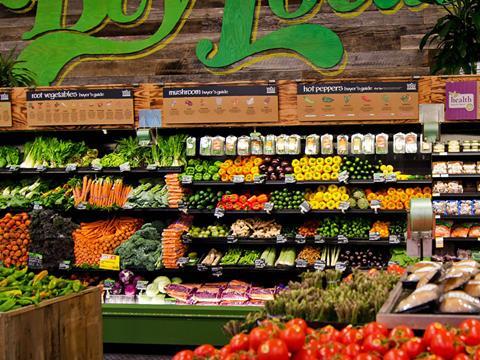 Amazon did a bit of shopping of its own in June, snapping up Whole Foods Market for £10.7bn. It's long been looming over grocery with intent, slowly adding to the hundreds of thousands of grocery products it stocks and launching AmazonFresh. But acquiring Whole Foods gave Amazon its first proper physical grocery stores and overnight, supermarket share prices plunged around the world.
CNN reported that $22bn was wiped off food-related stocks. Another $11bn was shed in August, when Amazon started a price war by cutting Whole Foods's infamously high prices. And though it has hardly any Whole Foods stores in the UK, Tesco shares fell 1.7%, Sainsbury's fell 1.3% and Morrisons slipped 1.3% at the news.
Amazon now has seven Whole Foods stores in the UK, all in London, and it has options if it wants more. Morrisons has long been touted as a target, or it could opt for Waitrose. Either acquisition would give Amazon immediate entry into the big league. Or perhaps it will turn to Booths, which went on the market in November, though its locations may not fit with Amazon's metro-centric approach. No one knows what it will do. What is certain, however, is that Amazon is no longer tinkering with grocery. Now it really wants to play.
---
U-turn of the year
CCE has change of heart on DRS as plastic divides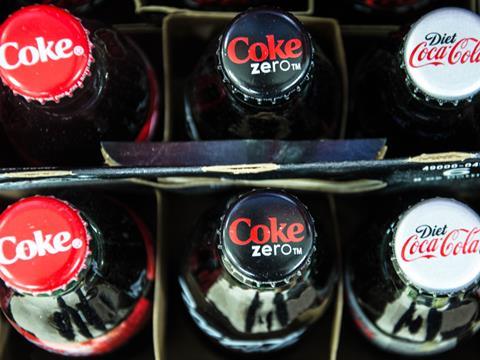 Coca-Cola appeared to lose its bottle in February. A month after leaked documents revealed its planned 'fightback' against a proposed deposit return scheme, it swung its weight in favour. With Defra SOS Michael Gove a fan, retailers smelt the change in the prevailing wind, with Co-op and Iceland support quickly followed by Lidl, Tesco, Waitrose and M&S.
And it's not just plastic bottles likely in the government's firing line, with chancellor Philip Hammond promising a review of all plastic usage, including bubblewrap and takeaway trays – inspired, apparently, by Blue Planet 2, as shots of a whale killed by plastic clogging up our oceans went viral.
---
Everyday sexism award
'Beer for her' fails to impress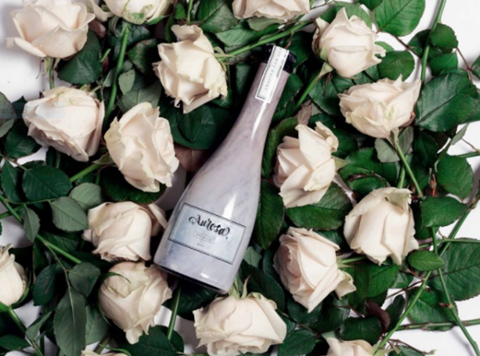 What is it about brewers? The launch of Aurosa, a 'beer for her', may have been created by a woman, but how does that excuse the stereotyping? It will surely flop like Animée, a similar product launched by Molson Coors in 2013.
Even the Co-op, so right-on these days, struck the wrong note, with an April ad suggesting parents buy their daughters an Easter egg for 'doing the washing up'.
---
Concession of the year
Sushi counters go mainstream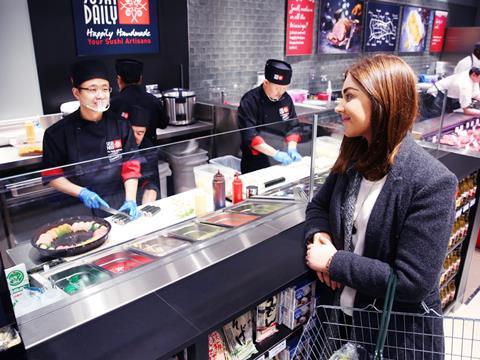 Counters operated by talented sushi chefs, known as itamaes, are now slicing salmon sashimi to order at a supermarket near you, with Waitrose, Morrisons, Sainsbury's opening fresh counters and M&S teaming up with Wasabi to introduce in-store concessions in recent months. Sales burst through the £100m barrier this year after UK shoppers spent an extra £16m onthe healthy Japanese dish.
---
Warning of the year
Reformulation leaves bad taste for Lucozade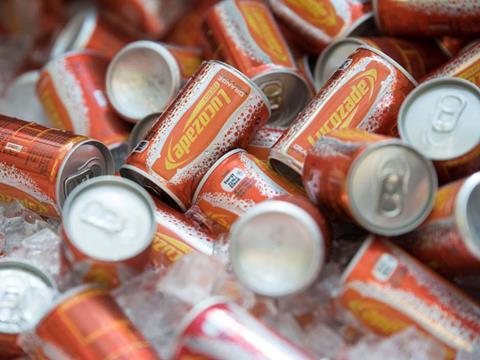 The perils of reformulation bubbled to the surface in April as the "game-changing" overhaul of Lucozade, with 48% less sugar, seemed to bomb.
(Ex) fans didn't mince their words with the new recipe branded "absolutely rank" on Twitter by a disgruntled shopper. "Did you not have a team taste test the new recipe?" asked another. To make matters worse the low-sugar version upset diabetics who had relied on the drink to treat hypoglycaemia. Annualised sales had lost £12.5m, or 3.8%, by 9 September (see p184 of our Top Products survey).
Soft drink rivals won't be feeling smug, either, as they experiment to strike the right balance with their own reformulated portfolios ahead of the impending sugar levy in April. Any soft drinks with more than 5g of sugar per 100ml will be hit by the tax (up to 24p per litre and over £ for concentrates) with an estimated 20% set to be caught out, raising £1bn for the Treasury.
Whether the measure will really cure Brits of their sweet tooth still splits opinion though. Some say fizzy pop addicts are unlikely to be deterred by a few extra pence per can, while supporters insist it will nudge behaviour changes and ultimately encourage industry to ditch the white stuff once and for all.
---
Wacky launch
Hot stuff: crisps you can warm up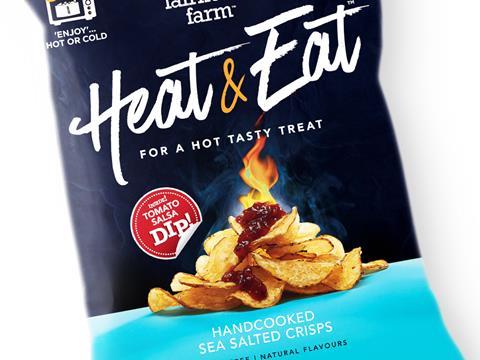 Centuries after the invention of chips, Fairfield Farms realised the potential for a packet of hot crisps served with a dip. Claiming a UK first, Heat & Eat crisps can be microwaved to give them a 'fresh out of the fryer' effect. Coming in two flavours – sea salt with a tomato salsa dip, or cheese & chive with a caramelised onion dip – Fairfield Farms called it "the most exciting snack concept to date". Hmmm.