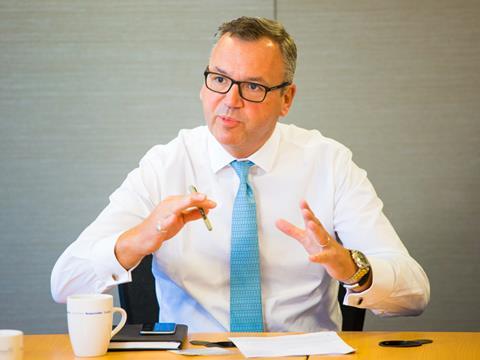 It's been another week of big talking points. Declining sales and profits at Sainsbury's under Mike Coupe, Dave Lewis demanding action on business rates, and Lidl showing off the latest evolution in its store format just three of them. But it's Asda CEO Andy Clarke who's made the most interesting moves.
Pulling out of Black Friday is perhaps the most startling. Why has it done it? According to Clarke, it's due to "shopper fatigue" around flash sales. So instead, Asda plans a £26m investment in "sustained savings spread across a traditional seasonal shop".
Curious, because none of the crazed shoppers scrambling into stores on Black Friday last year looked remotely fatigued. despite the fact they are bombarded all year round with increasingly impressive discounts from every angle.
Clearly Asda has its reasons, and one may be that it is not making any money from Black Friday. If so it is a smart move, at a time when the big chains are desperate for any improvement to the bottom line.
Another smart move by Clarke is ToYou. Weeks after Asda's apparent retreat from click & collect, when the retailer slammed the brakes on its expansion into 1,000 remote outlets by 2018, the launch of To You suggests Clarke has a far more nuanced strategy in mind. To You will piggyback on the success of similar (and recently profitable) services like Collect+.
Collect+ has been an outlet for Asda goods since 2013 and it looks like Asda has been paying attention. Asda's intriguing new twist is to take the Collect+/Doddle model but utilise its existing store estate - providing a useful physical outlet to online retailers, a useful service to customers, and potentially driving traffic to its stores - in a sort of Click & Collect 2.0.
It comes as Asda's Project Renewal, highly reminiscent of Reset over at Tesco, gets going. Overall it's predicted to cut the average SKU count in an Asda store by 10%. Asda's own-label range will also come under further scrutiny by Clarke.
If these are signs of his determination to run a tighter, leaner model, the latest moves show Clarke's Asda is more focused but also more adaptable.