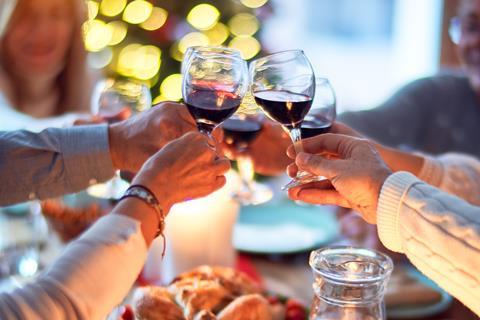 Let's face it: Christmas is shaping up to be very different from what we wanted. The 'rule of six' shows no sign of lifting – proving a strenuous test of family loyalties – and, in many areas, restaurants and pubs are likely to be shut. It's undoubtedly a far cry from what we had envisaged when lockdown was first announced in spring. Or even three months ago. Remember when BoJo promised we'd be back to normal by the festive season?
This week, the government had a very different message. George Eustice stressed controlling coronavirus was more important than festivities, admitting it "clearly won't be a normal Christmas".
So it's understandable people are disappointed. That sentiment came through loud and clear in our exclusive consumer poll with YouGov this week, which revealed 48% were less excited about Christmas than normal. A sizeable proportion expect to spend less on gifting. And only 15% plan to make up for that by spending more on food and drink.
It makes for pretty dispiriting reading. But in the run-up to the event, it's important to keep sight of the positives. For many, Christmas still represents a light at the end of the tunnel – a welcome end to a year that no one wanted.
We're only in October, yet Twitter is already awash with pictures of Christmas trees, lavishly decorated as a means of counteracting the misery outside. Christmas shopping, too, appears to be starting early. Our winning Grocer 33 store manager is already seeing "strong sales" of festive lines.
And, if the initial lockdown is anything to go by, those sales will go well beyond the basics. Premium private label emerged as a surprise winner of the spring, despite the overwhelming economic uncertainty. That was partly an attempt to replicate the luxuries of foodservice, which could once again be off-limits for many.
The retailers clearly still have confidence in the season. As they gear up online capabilities and unveil high-end NPD, hopes remain relatively high. So yes, Christmas may be different this year – but let's not give in to the Grinch just yet.