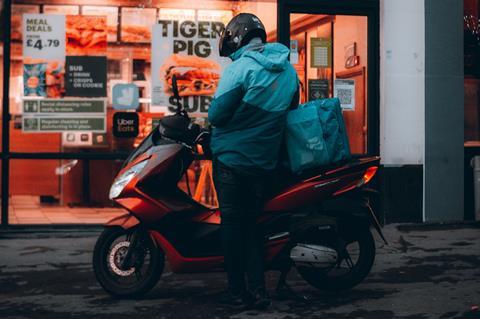 It's understandable some Deliveroo riders opted to go on strike this week. While CEO Will Shu and early investors have made hundreds of millions (despite the IPO flop), a damning report last month found many are paid less than the minimum wage; only a handful qualified for the maximum £10,000 bonus; and none got employee share options either as, despite their blue Roo uniforms, and in some cases years of service, it's just a gig.
Trouble is, the striking riders not only have no worker rights: they have no power. Courier work promises some pay instead of none, and it seems there are many more 'scabs' willing to keep gigging among the 50,000 riders than the few hundreds reportedly on strike. With a low barrier to entry – a pedal bike – there's also an easy pipeline among the 693,000 fewer Brits on a payroll since February 2020 as its recruitment of 25,000 extra riders last year proved. And some riders like the gig, and fear changes would mean less flexibility to work when they want.
True, concerns about the fate of Deliveroo's gig economy workers led City fund managers, including Legal & General and Aviva, not to invest (albeit more likely concerned due to the potential impact on their investment than on ethical grounds).
But this week, as retail shares in Deliveroo started trading, the share price went up, despite the strikes – albeit fractionally – indicating everyday investors aren't bothered.
Perhaps real change will come when Deliveroo's supermarket and fast food chain partners start getting tarred with the exploitation brush. A few big names pulling out of the platform would surely bring some change.
Or perhaps some of Deliveroo's rivals can make more of the rights they afford their riders. Just Eat Takeaway CEO Jitse Groen said recently that the gig model had led to the worst working conditions "in a hundred years".
But the most likely agent of change is the courts. We've seen Uber lose its legal fight. If a rider strike won't harm Deliveroo, losing its gig workers would be much more damaging to its business model. And you never know, Chancellor Rishi Sunak may also impose a digital delivery tax. That would nuke it.