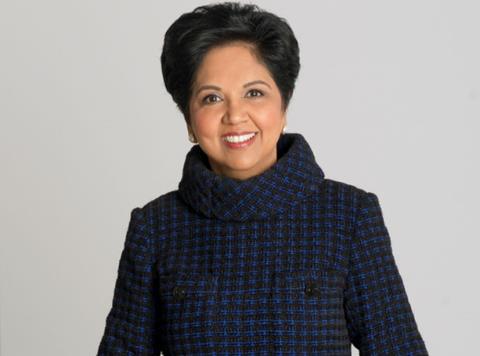 Business issues are never just business issues."

This was the prophetic observation of PepsiCo CEO Indra Nooyi before she was plunged into PR hell this week for suggesting lady snackers needed delicate lady crisps with silent crunch technology and purse-sized portions.

The fact that a woman can get this so badly wrong shows how sensitive gender is right now. And Nooyi is by no means the only food and drink figurehead in the spotlight on that front this week. On Monday, Ocado CEO Tim Steiner had to publicly 'condemn gropers' after being outed as one of the guests at The Presidents Club dinner. News that the ASA had banned a Tunnock's advert featuring Tea Cakes perched inexplicably high on a female tennis player's thigh sparked another round of frenzied debate yesterday.

Then came the revelation that Tesco is facing a £4bn class action lawsuit brought by law firm Leigh Day for paying its (largely) female store staff substantially less than its (largely) male warehouse workforce. Leigh Day has similar claims against both Sainsbury's and Asda, and while they're all fighting them, the merits of the claims could easily be overwhelmed by wider issues than business. And business won't be able to ride this new heightened focus on how we treat, talk about, listen to and pay women by shoving its head in the sand. With disclosure of gender pay gaps mandatory from 6 April, huge employers will be thrust into the spotlight again.

Inequality is everywhere. As we reveal this week, women in top sales roles at fmcg suppliers are not only paid substantially less than their male equivalents; they occupy only 10% of sales director spots. The argument that women aren't attracted to the job doesn't wash either. At more junior levels women make up nearly 50% of sales teams. Then they disappear. Off a cliff.

No one person, company or government knows how to tackle this. Even the formidable Nooyi says it will take a "concerted effort" from everyone. But what this week has made painfully clear is that it's not just 'Auntie' that will be swept up in the maelstrom.