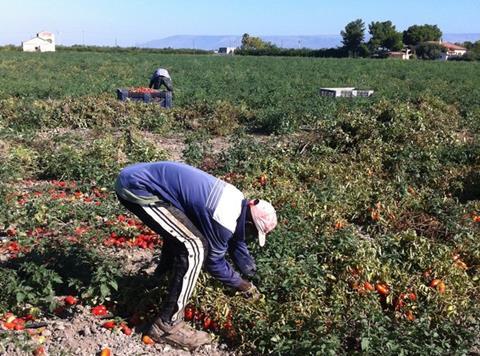 Sylvester Stallone knows a thing or two about effective advocacy. "Any success in life is made by going into an area with a blind, furious optimism," he said.

And this same Rambo-esque fury has typified the Brexit campaign. Until now, perhaps. This week, just days before the Bill to trigger Article 50 was given royal assent, Brexiteer-in-chief David Davis admitted he "could not quantify" what will happen if the UK fails to strike a deal with the EU before it leaves in 2019.

This after the PM had told us, with absolute certainty, that "no deal for Britain is better than a bad deal".

Mind you, this government is making a habit of embarrassing climbdowns, as Philip Hammond this week performed a dramatic handbrake turn on NIC.

But back to Brexit. On the one hand, latest figures show unemployment at its lowest level since 1975. On the other hand, as Greencore CEO Patrick Coveney told delegates at The Grocer's Own Label Conference this week, if we don't secure the necessary trade deal to allow European nationals to keep working for UK businesses and secure the necessary migrant labour force, "Britain will literally not be able to feed itself".

George Eustice insists blindly that fears about labour shortages are "unfounded", but he needs to open his eyes to what food & drink employers are already seeing in their factories and farms. Uncertainty about labour also throws into serious doubt the idea we can become more self-sufficient in the wake of Brexit. It would require huge investment. Who would pay for that? And almost certainly it would result in higher prices than imports, despite sterling's weakness. Again, who would pay?

As we've seen, these blind and furious Brexiteers want to have their cake and eat it: UK sourcing and cheaper prices. What's not to like? Trouble is, it's not the reality. Indeed, as Mars president Fiona Dawson told the American Chambers of Commerce in Brussels, without a trade deal imports will face tariffs of up to 30%.

And don't just take Mars's word for it. Our special report on Britain's Biggest Brands is full of major brand owners warning about escalating costs. And while Brexit's impact on sales figures is limited so far - after all, hedging has yet to fully unwind - not only is inflation coming, it's a multi-dimensional force, like being surrounded on all sides.

That might work for Rambo but blind, furious optimism is best left for the movies.