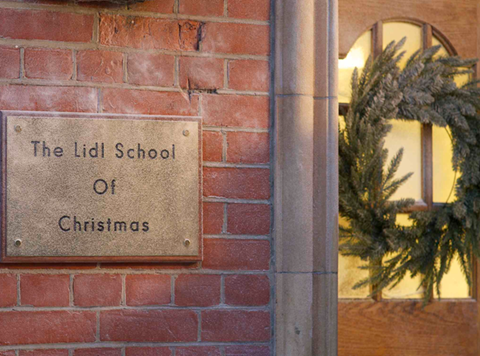 Who were the winners and losers this Christmas? A bit like the festive season, the sheer volume and variety of numbers we binge on is hard to digest: different reporting periods (four, six, nine, 12, 15, 19 weeks) are being measured; store openings and closures make like-for-like comparison difficult; food price deflation further reduces visibility; and to cap it all there are now competing methodologies providing different third-party reads, on the same day, with Kantar Worldpanel now facing stiffer competition from Nielsen.

What's more these numbers are all top line. As the industry obsesses over sales figures sliced and diced in a thousand different ways, I've only seen one reference to profits, with Morrisons (commendably) lowering net debt guidance for 2015/16 from £1.9bn-2.1bn to £1.65bn-1.8bn.

Nonetheless there were some important developments. So, with liberal use of the back of a brown envelope, here's my alternative take on the lessons:

1. This was a watershed Christmas. But not because the supermarkets stopped the rot. It was the fact that almost one in eight did their single biggest December shopping trip in Aldi or Lidl [Kantar]. I've seen some commentary this week suggesting the improved performances of Tesco and Morrisons were down to consumers treating themselves by returning to the supermarkets. This belittles the achievement of Tesco and Morrisons but also the discounters. Do the maths. One in eight is 12%. Their share is currently 10%.

2. Christmas was won by Lidl. For the last four years Aldi has set the agenda while Lidl has played second fiddle. Over the course of 2015, Lidl's sales growth overtook its arch rival. And the gap over Christmas widened. It's not that Aldi did badly but its low double-digit sales are (broadly) in line with its store opening programme. In contrast, Lidl's sales, up 18.5% over the quarter, and more in the past month, exceeded new store sales. That suggests it did a better job - with its confident brand advertising, and its incredible Christmas-long promotions on fresh produce - of trading customers up to its vastly expanded Deluxe lines, including an Iberico ham leg for "just" £99.

3. The biggest loser this Christmas wasn't Asda. It was Iceland. Sales were down 4.4% over the 12 weeks. They were even worse over Christmas, as customers traded up (elsewhere). But Asda faces a similar predicament. The discounters have pulled the rug from under its foundations as an EDLP retailer to such an extent that it's been forced to join a buying group.

4. Cheap booze deals artificially inflated top-line sales for a number of retailers. As welcome as the Tesco and Morrisons increase in like-for-like sales was (the first in years), the margin on Tesco's £9 Champagne promotion or the bottles of spirits on sale at Morrisons for £10 will have been nil. And if you strip out alcohol sales the figures look a lot worse.

5. The market is no longer simply polarised. M&S was another clear winner over Christmas. But you couldn't say the same about Waitrose. Continued store expansion means top-line sales are still improving, but like-for-likes were down, as it's been sucked and squeezed into the middle of the market. So how to classify the success of the best performers?

6. It's a victory for own label. The three specialist own-label retailers prevailed… with nary a brand in sight.