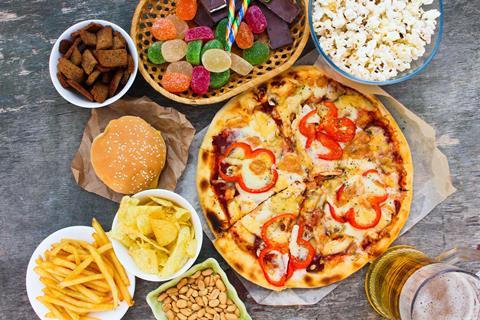 The HFSS clampdown is proving divisive. Not least among the British public, as our exclusive poll this week shows. Just over half would support the restrictions on TV advertising and an online ad ban – leaving a sizeable minority either undecided or against.
The industry seems to be veering more towards the latter camp. Despite what cynics may say, that's not purely down to a vested interest in promoting HFSS foods. Many proponents of the healthy eating agenda have themselves raised valid concerns about the proposals. For now, the restrictions have thrown up far more questions than answers.
For starters, we don't yet know exactly what will fall within their scope. The FDF has been lobbying the government for clarity on the 15 categories included. The government's consultation responses were expected to provide some answers last week but, as we went to press, are still nowhere in sight – apparently having taken a back seat amid the Dominic Cummings revelations.
"The proposed restrictions on HFSS foods have thrown up far more questions than answers"
Some, like snack bar brand Kind, will be waiting with bated breath. It is lobbying to be excluded from the scope of the restrictions – and given that it trades on health credentials, the decision could be pivotal. Others, like Nestlé, are preparing to take a hit whatever the outcome. Unless the government makes an unlikely u-turn on the core principles, more than 60% of its products risk falling foul of the restrictions. That poses some crucial questions for Nestlé's marketing team.
But it also represents a wider issue for the industry. Some of the categories that Nestlé plays in, like cereals, lend themselves well to reformulation. Others, like confectionery, do not. As one confectionery expert says, trying to make chocolate HFSS-compliant "would reduce it such an extent that it wouldn't be there". Healthier variants such as Nestlé's now-axed Wowsomes and Cadbury Dairy Milk Reduced sugar would fall under the same rules as their full-sugar counterparts. So essentially, any better-for-you variants will be hard to promote.
Which could lead confectioners to ask one final question: is it worth investing in healthier lines at all?