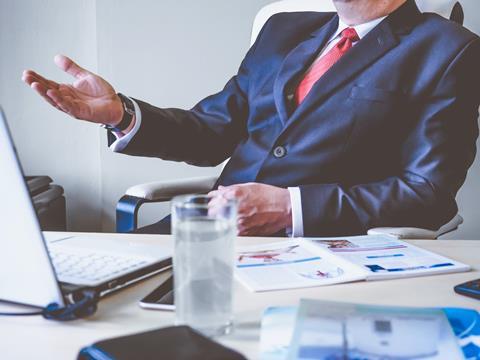 There's a great deal of goodwill towards supermarkets - and supermarket workers in particular. But there's also growing envy, resentment and anger, and supermarket bosses need to be careful the goodwill isn't undermined, particularly when this is all over.

The first source of resentment is the £3bn business rates holidays. Announcing strong (pre-Covid) results this week Tesco CEO Dave Lewis stressed extra costs - including recruiting 45,000 extra staff in two weeks (!), sending home elderly and vulnerable employees on full pay for 12 weeks, and speedily investing in new social distancing measures, as well as sales inhibitors, meant the best-case scenario is to come out evens next year. Rival supermarket bosses share the same view - though Morrisons, in notable contrast with Tesco, chose to suspend dividends, for reasons of tone.

What's exacerbated the situation is that non-food discounters have been able to stay open thanks to their timely expansion in recent years into grocery. (And how glad the likes of John Lewis and M&S must be that they didn't spin off their grocery businesses.)

With other retailers either going bust or on their knees, it's creating a lot of envy, as grocers seem to hold all the cards. There was even a suggestion this week that supermarkets might agree to forego the business rates holiday if HMG agrees to a proper review of the system - though the Welsh government has already pulled the plug.

But there's also resentment among some suppliers at the behaviour of certain supermarkets, with sourcing commitments abandoned in the name of expediency on, among others, red meat, poultry and potatoes. Sainsbury's Polish mince was even called 'No Fuss' - a red rag to the farming community's bull - and top level discussions with ministers this week got pretty feisty. But is it any wonder? With no home for excessive supply on the horeca side, and dairy farmers pouring 15,000 litres of milk a day down the drain, it seems incredible some supermarkets should be running out of domestic supply. In the case of beef, for example, carcase balance is likely to be resolved with some welcome Easter deals on hind quarters.

The situation isn't just a test of supply chains then. It's a test of tone. Many brands face the same challenge. The world is watching on with gratitude. But it's easy for the halo to slip if you say or do the wrong thing.