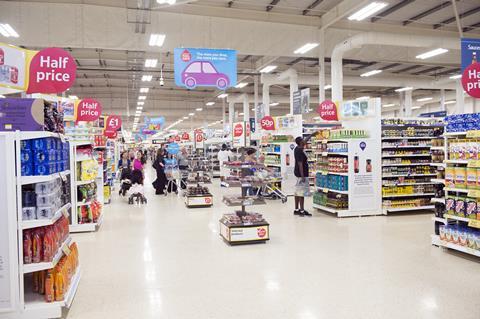 In a normal recession, promotions go through the roof. Not this time. Promotions were slashed to stop panic-stricken shoppers from stockpiling.
The stockpiling is unwinding now. Tesco's even selling off excess stock of toilet paper on the cheap, as availability has stabilised. Yet promotion levels are still down on pre-lockdown levels – 33% in the case of Tesco.
Not surprisingly, questions are starting to be asked. There's growing criticism of the business rates holidays the supermarkets are enjoying despite the windfall sales as a result of the pandemic – in scandalous contrast with the fortunes of foodservice wholesalers. And allowing prices to rise, as supermarkets effectively have, will damage their reputations further if they're not careful.
Supermarkets haven't had to shout their value credentials. They've had a captive audience. Quite literally. And the latest inflation figures from Kantar – with inflation running at 4.1% – demonstrate that quite clearly: they're a product not just of lower promotion levels but of different priorities, with shoppers shopping around less, using more expensive channels such as convenience and online for reasons of safety and time.
But supermarkets – for all the work they've done and all the costs they've incurred to expand online delivery slots, and to make in-store shopping more safe and more normal – can't afford to drop the ball on prices.
For weeks I've been asking when the first supermarket would start the Covid-19 price war. And as we revealed this week, it's Tesco that's fired the first salvo. It's not a moment too soon. Now rivals need to up their game.
At best, the supermarkets have been too passive in their adjustment, as availability has improved. But it's difficult to believe that supermarkets aren't still making hay as the sun shines. There's even been a heatwave, resulting in soaring sales of ice cream, cold drinks and barbecues.
In a normal recession, oil prices would have to rise to justify price rises at this level. They're rock bottom: their lowest level since 2004. Yet food prices are rising. Why?