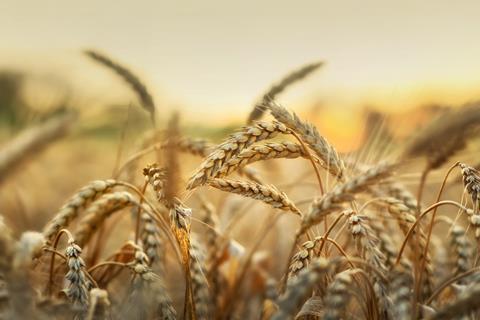 Whether it's soaring shipping costs, packaging supply issues, commodity price hikes, shortages of drivers and seasonal workers, increased labour and safety costs, or new Brexit-related red tape, inflationary pressures have been mounting.
Yet stagnant food prices on shelf make it difficult to see how these are being offset. Multiple indexes show grocery prices remain stable in the UK – ONS, Kantar and our own data, including this week's Grocer 33, which shows prices falling overall (albeit flattered by the return of promos). But someone, somewhere, is being squeezed, and not just pig farmers.
To make matters worse, this week three of the most important food commodities to global diets – wheat, corn, and soy – hit prices not seen since the last global food price crisis of 2012. This is a worrying new development.
Echoes of previous crises are unavoidable: reduced crop levels, governments stockpiling, not to mention the insidious role of hedge funds. (One analyst told The Grocer this week the recent surge of institutional investors in agricultural markets could explain 30%-40% of the price hikes.)
But this is by no means a time for panic stations. A degree of food inflation is expected as we ease from lockdown, but global demand has seen no great shift beyond China's efforts to feed its growing pig population (while banning pork imports), and while crop yields may fall short across America and Europe, there is still plenty of time for conditions to turn around.
A mindset shift as part of the Covid/Brexit hangover is also a likely factor. Food processors and traders alike are holding larger inventories of stock at the moment, suggesting at least a temporary move away from just-in-time to just-in-case. While there are rightly concerns over global supply, if and when such private stockholdings ease it could well facilitate a welcome slide away from these concerning price highs.
One thing is clear: suppliers will find it hard to push through price hikes if they've done well out of Covid – unless they're big enough to push the grocers around, and prepared for a backlash – from them or their customers.